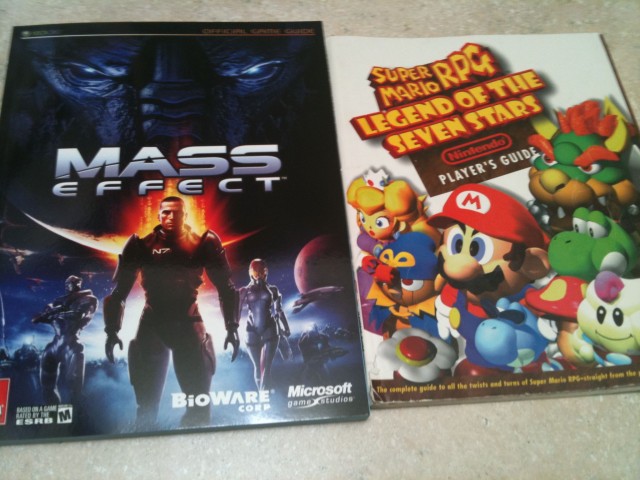 Two new guides for my latest expeditions. I've decided to bump Darksiders for now in favor of some RPG time. I've played several action games in a row, and I need a little break. I have a few friends who have been harping on me to play Mass Effect and Mass Effect 2 for some time now, so this seemed to be as good a time as any. I have nothing demanding my attention until Kingdom Hearts: Birth by Sleep releases in September, so it's about time to get Mass Effect out of the way. It's also written by two of my favorite guide authors, Bryan Stratton and Stephen Stratton, so I can't wait.
There is actually a funny story behind the Mario guide. See, that wasn't the guide I meant to buy. I meant to buy the guide for Paper Mario: The Thousand Year Door, since that is the game that MattG actually loaned me. I'm going to have to purchase Super Mario RPG: Legend of the Seven Stars on WiiWare. But I got them mixed up on eBay, (they have similar names, after all) so this one came first. The other is on its way.
And yes, I will have guide reviews up soon of BOTH Bayonetta and Portal.