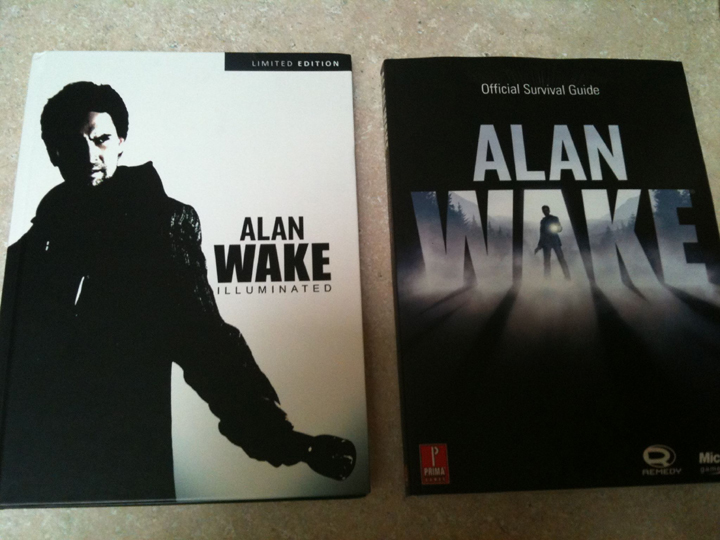 Look at what arrived in my mailbox this week! Prima Games was kind enough to not only send me a copy of one of their latest strategy guides, but the guide was part of the Collector's Edition, which also included the gorgeous Alan Wake Illuminated art book. As my friends can attest to from this past weekend at A-Kon, I adore art books. I own possibly too many, if there is such a thing. That's actually one of the main reasons why I started collecting strategy guides in the first place: for their art book value.
Thank you so much for the gift, Prima Games. I hope I can meet some of your staff next week at E3!
You heard correctly. I will be at E3 this year and I am pumped for all the conferences and appointments I am going to! BradyGames, Prima Games, and FuturePress…PREPARE TO BE STALKED BY A STRATEGY GUIDE FANGIRL.