Want free Collector's Editions of strategy guides? Of course you do!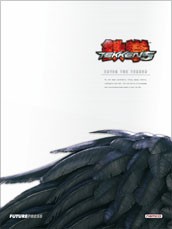 Today I'm starting some sort of a contest, and the prizes are Collector's Editions of Strategy Guides for Tekken 5 and Alan Wake. The Tekken 5 Strategy Guide is still shrink-wrapped in all of its hardcover glory. The publishers/writers are Future Press, and this guide has NEVER been released stateside. If you wanted it before, you had to go through BradyGames, and they did not offer a Collector's Edition of the guide.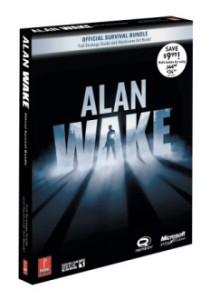 The Alan Wake strategy guide in this giveaway is also a Collector's Edition from Prima Games. Sad to say, it no long has its box that contained both the Survival Guide and the Illuminated artbook as my mail carrier decided to rip the box and smash it quick handily. Somehow, though, the books themselves remained unscathed and in pristine condition. The Survival Guide is paperback, but the Illuminated artbook is hardcover. Basically, if you're a hardcore fan of Alan Wake, you need these in your collection.
So how do you win these beauties? There are several methods. This is kind of like a business card lottery in that the more entries you have, the most likely you are to win. The following are how you can submit entries:
Follow me on Twitter and then RT my tweet about this giveaway.
Comment here on this post, detailing which book you want and why.
Be a fan of Strategy Guide Reviews on Facebook and leave a comment about which book you want and why.
If you RT and/or FB and leave a comment here on this blog, be sure to let me know what your Twitter ID is (or FB ID, if your comment ID has a username) so I can give you proper credit.
And if you haven't voted in the poll yet, please do so. The minimal responses are making chocobos sad.
Once a winner is picked, I'll make an announcement on both Facebook and Twitter and will contact the winners individually. Good luck!