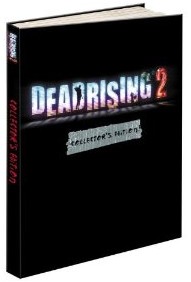 This strategy guide giveaway shindig has been so much fun, why don't we hold another? Who's up for an unopened, pristine copy of the Collector's Edition Strategy Guide for Dead Rising 2?
Entering is simple; just do any of the following and each will be marked as one entry. The most entries wins! If I have a tie, names will be pulled out of a hat.
Winner will be picked on Friday and announced on Monday. Good luck!