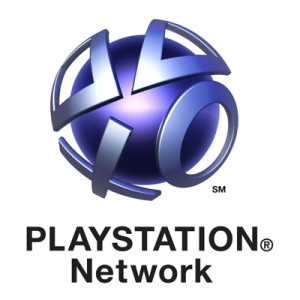 I lovingly stole this post's title from one of the many Twitter jokes I happened to catch yesterday (I'm sure I missed hundreds of others) regarding the latest boom in the gaming world: the hacked PlayStation Network. I'm sure most of you know exactly what is going on, but in case you don't, head on over to the PlayStation Blog for a quick read. We'll wait for you to get back.
While I am very angry that this happened, not to mention very put out that I need to cancel my credit card and change all of my passwords that are the same as my PSN password, I don't lay all the blame on Sony for this.
I agree that Sony did not handle this very well. They should have alerted all users immediately once they knew there was an intrusion. Their latest blog post explains that they didn't warn anybody until they had official confirmation of what was accessed from their investigation. I do understand their reasoning behind this a little bit, but when it comes to the amount of personal information Sony has on all of its users, this still is not acceptable. Everyone should have been warned as soon as they knew they were hacked.
Now do I think this warrants our legislature's involvement? NO. I'd rather our Congress spend time working on real problems they're supposed to be working on; you know, the things that they can't get done because they won't stop bickering like children.
The rest of blame I toss directly at the jacktards who are hackers and pirates. A lot of people are blaming Sony for having an insecure network. The way I see it, Sony is being punished for trying to give something nice to its users. For starters, they allowed their network to be more open, and allowed for installation of Linux. Once people started exploiting that and took advantage of Sony's open policy, Sony has been trying to plug up the holes ever since. Granted, they've been plugging up the holes with silly putty, but you know, it's hard to fund plugging up all these holes when the service is free. One of the biggest reasons why Microsoft has such a secure network is the fact that they charge those yearly fees for Gold Accounts, which easily supports their army of security geeks. In this situation, you get what you pay for.
I also strongly believe that this wouldn't have happened if the hackers known as Anonymous hadn't gotten their panties in a twist over the GeoHot ordeal. While they claim they had nothing to do with this current hack, who's to say that their intrusion on the network didn't leave a hole for these hackers to break into? For that matter, since Anonymous is a group of hackers, how do they know that one of them didn't do this?
We could speculate all day on who the culprit is, but the fact is, I doubt this would have happened if hackers weren't pissed off at Sony for defending their product. Even with Microsoft's security army, if a team of hackers was just as mad at them, this could have happened to them. If people cared about the Wii at all, Nintendo could have been hacked as well.
This is another instance of people not being able to handle having nice things. Sony tried to be nice by offering a free service with customizable options, but some people can't handle that and had to crap on it for everyone else. So thanks to all of you hackers who feel entitled to being able to break into other people's things, you've pissed off millions of people and made a martyr out of a company that doesn't deserve all of the blame.
I really hope that there is a special circle of Hell just for plagiarists, hackers, and pirates. If there isn't, I hope karma pays them a visit.