In case you haven't heard the news, Prima Games' Mortal Kombat strategy guide is apparently riddled with errors, inconsistencies, and useless information. To get a better idea of what is wrong with the guide, watch one disgruntled owner's review below.
While I believe that this reviewer was a little immature with his antics–albeit, the language and funeral pyre were funny–I can't deny that he was absolutely right with all of his points. The number of screenshots is overboard and ridiculous, and they're to the point of not being useful to the user, especially in terms of efficiently finding what you're looking for. The inconsistencies are also unacceptable, and what is up with the misprints for the control commands? Someone in QA obviously fell asleep at the wheel when this guide was approved for print.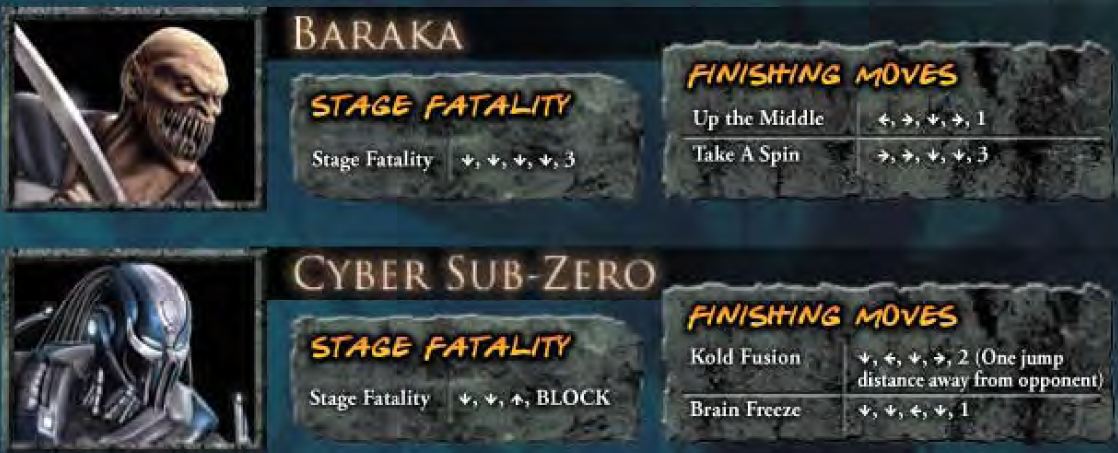 According to Kotaku, Prima Games will not reprint the guide due to fiscal reasons (somewhat understandable), but they will offer character cards as amends to unhappy guide owners.
"The cards will be complete with all moves, Fatalities and Babalities, and free to anyone who bought the Official Guide or the Kollector's Edition Guide. To receive your copy of the cards, please send your name, address, and e-mail to feedback@primagames.com."
This news has greatly saddened me for several reasons. For one, Prima Games is known for putting out high quality guides, and to let something like this slip through the cracks baffles me. Then again, I know I just ranted about their Mass Effect 2 strategy guide, so I am saddened even further. In addition, not only does this damage Prima Games' credibility, it damages the reputation for print guides, period. Why would someone pay $20 for a risk of bad information? Not to mention, why would someone pay $20 for the promise of updated information? You can just wait for IGN Guides to produce their online guide for free and catch updates there anyway. For an industry that really wants to prove that print guides are still relevant for today's needs, this is a huge step backwards.
Just like game developers can't be expected to produce a triple-A game every time, the same goes for publishers with the quality of their books. The big question is if whether this trend will continue, or if this was Prima's one bad guide of the year–like how Mass Effect 2 strategy guide was the bad egg for 2010. For both Prima's sake and for the sake of my personal love of strategy guides, I hope this problem will be nipped in the bud for future publications.
On another personal note, a lot of the complaints about the Mortal Kombat guide echo my feelings on Prima Games' Mass Effect 2 strategy guide. If I wasn't such a huge Mass Effect and obsessive collector of things, I'd want to incinerate this guide as well. That also greatly saddens me.