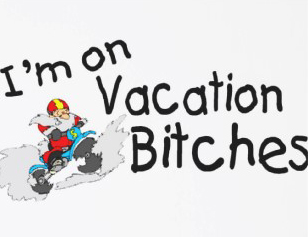 Hey SGR readers–over the next several weeks, you may notice a major drop in posts, as in, there won't be any posts at all. Do not think that SGR is going anywhere or that I've abandoned this little adventure in the slightest. I'm just going out of town from June 4-25.
I will be attending E3 from June 4th-9th with my compadres over at GamesAreEvil.com. While I am there, I hope to have plenty of posts to share what I've seen and done, especially since I do have meetings with the big 3 guide publishers (glee!).
After that though, I will be completely out of touch as I will be in Japan from June 11-25. It's a rough life, I know. Expect to be barraged with a slideshow of some sort when I return.
If any of you have any (professional) questions you would like me to ask BradyGames, Prima Games, or Future Press while I am there, feel free to leave them in the comments below or shoot me an email via my contact form.