If you're a die-hard fan of a series, you often need little reasons to buy a collector's edition of anything. Take me, for example; I bought the Kingdom Hearts 2 collector's edition strategy guide and that was one of the most worthless guides in my collection. Why do I have it? I love the Kingdom Hearts franchise just that much. It's a little pathetic, yes, but I'm willing to live with that. So chances are, if you're just as hardcore of a Gears of War fan, you've already bought the CE guide.
But just in case you're on the fence, here are the differences between the two guides.
The Covers
The Bonus Material – Comic Book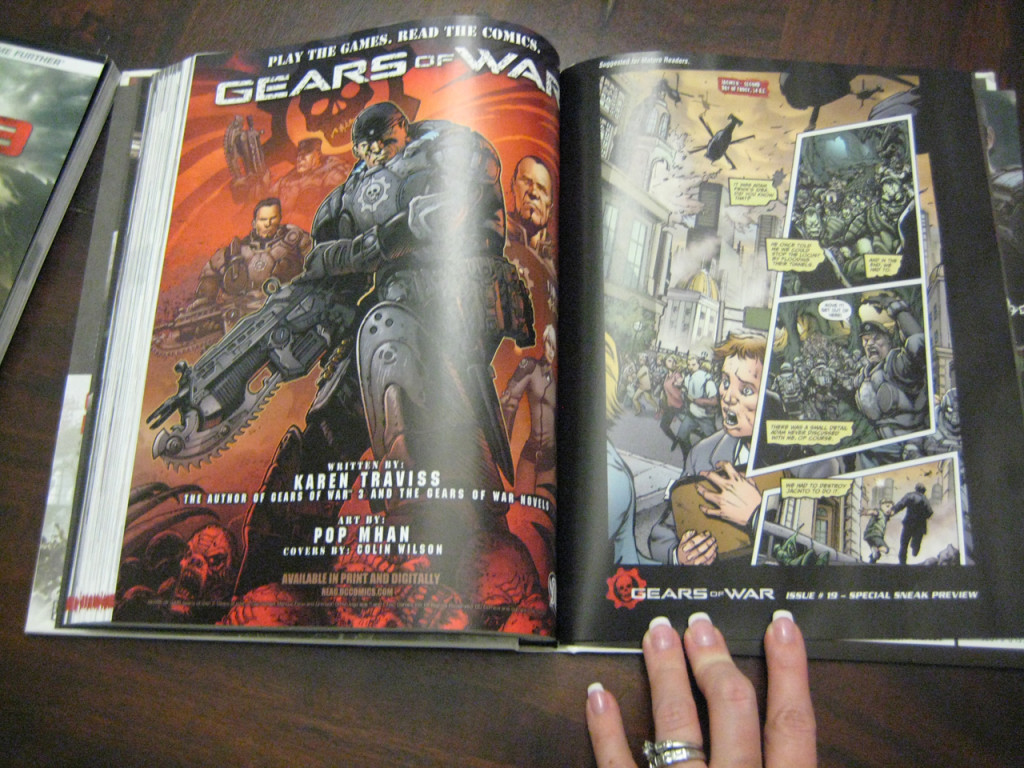 Personally, I'm stoked for the comic book, but I know this probably won't be enough to appease other fans. I've started to read the books and comics, so naturally, I'm quite pleased.
Bonus Material – Soundtrack Sampler
No picture, sorry, but the back of the CE guide does contain a sampler CD of the Gears of War 3 soundtrack. The sampler contains 9 tracks that are roughly a minute long apiece. It basically solidified something I already knew–I'm going to be buying the soundtrack. I adore video game soundtracks, and after listening to the Gears of War 2 soundtrack on Spotify, I knew both soundtracks would appear in my collection.
So there you have it. Are there enough bonus goodies to make the $15 price difference worth it to you?