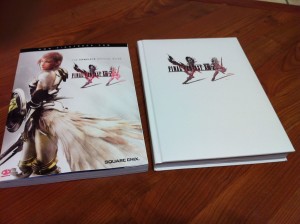 Happy Final Fantasy XIII-2 day! I'm one of the rare few people who loved the first game for pretty much everything and didn't hesitate in preordering the sequel. Apparently a lot of reviewing sites like this game more than the first, which will probably equal in me hating it. Seems to be the case with everything else, but I'm excited all the same.
If you're like me and refuse to play a Final Fantasy game without a strategy guide–seriously, I have no interest in playing for hours on end finding every little thing–then I'm sure you'll make no exception for this strategy guide. However, before you make the plunge in spending an extra $10-20 (depends on where you buy it) for the Collector's Edition, please read this handy comparison of the two editions. I'm glad I have the Collector's Edition, just because I love hardback covers, but other than that…I have really nothing to recommend.
Like most CE guides, the inner artwork is slightly different from the regular edition. However, the CEs usually sport the same inner artwork as the paperbacks, including the extra artwork as extra first pages. This one, does not. And after flipping through the CE guide, I have not been able to find the paperback's inner artwork.
Furthermore, the back fly pages artwork of the CE has the same image. That was fairly disappointing as well.
There is an extra artwork section in the back of the CE that includes behind-the-scenes interviews with developers. It's a nice touch for die-hard fans.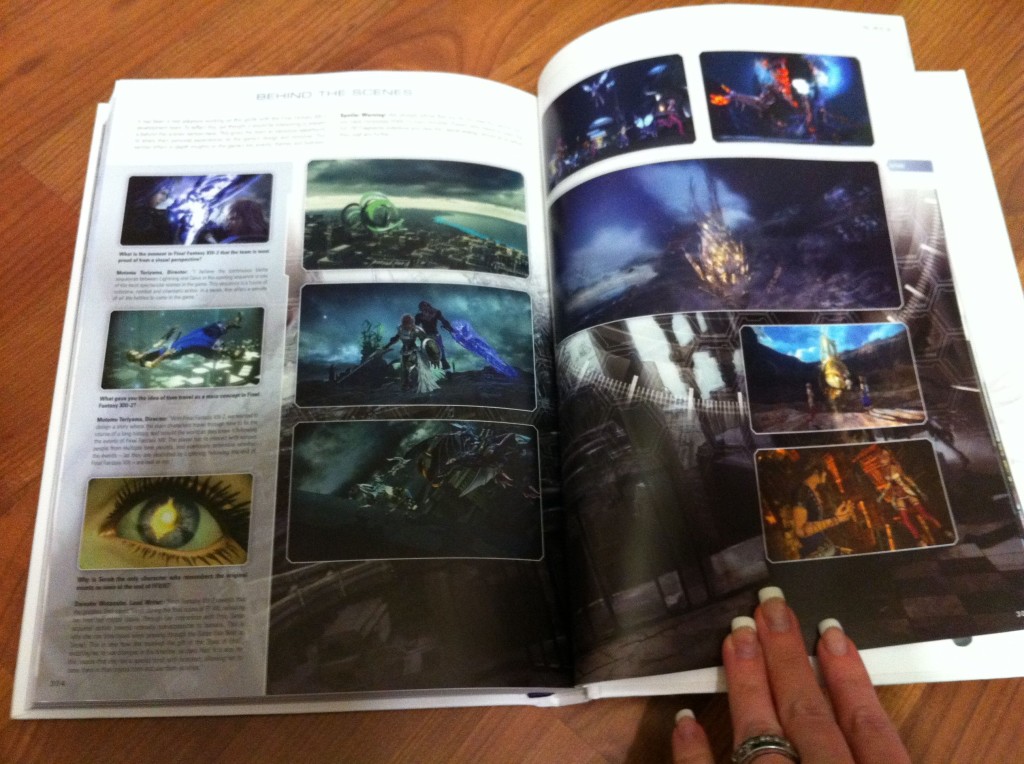 At the end of the day, I can't fully recommend the Collector's Edition over the paperback, unless you are a true collector who loves hardbacks and included ribbon bookmarks. In other words, insane, like me.