BradyGames tweeted this morning about picking up their Darkness II strategy guide on iBooks, and I about did a double-take. Electronic guides are obviously nothing new, but on iBooks? Really? Sho' enuff.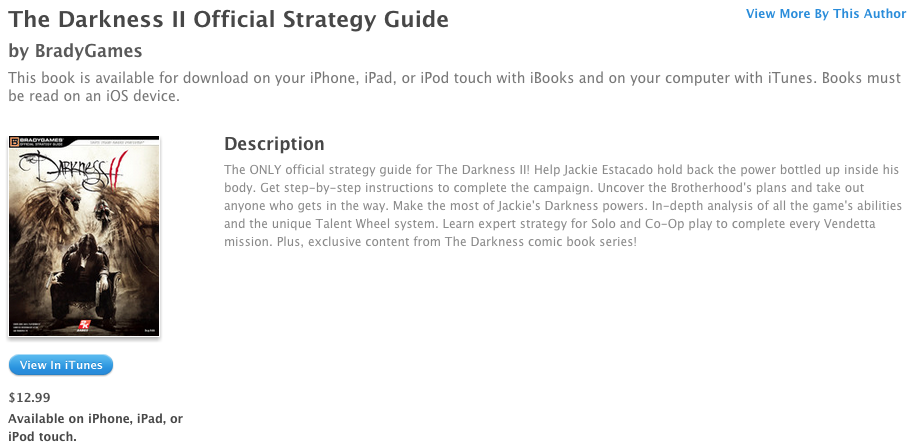 Not only did that surprise me, but the fact that this isn't even their first iBook guide shocked me. Call of Duty: Modern Warfare 3 strategy guide was in fact their first iBook.
It's an interesting new option for e-guides, as I found that using PDF files on my iPad sometimes loses a lot of the links the PDFs have embedded. With iBooks, at least there will be no conversion when it comes to using an iPad or iPhone for the guides.
That doesn't help me when I use my Kindle Fire, but now I'm just getting picky.