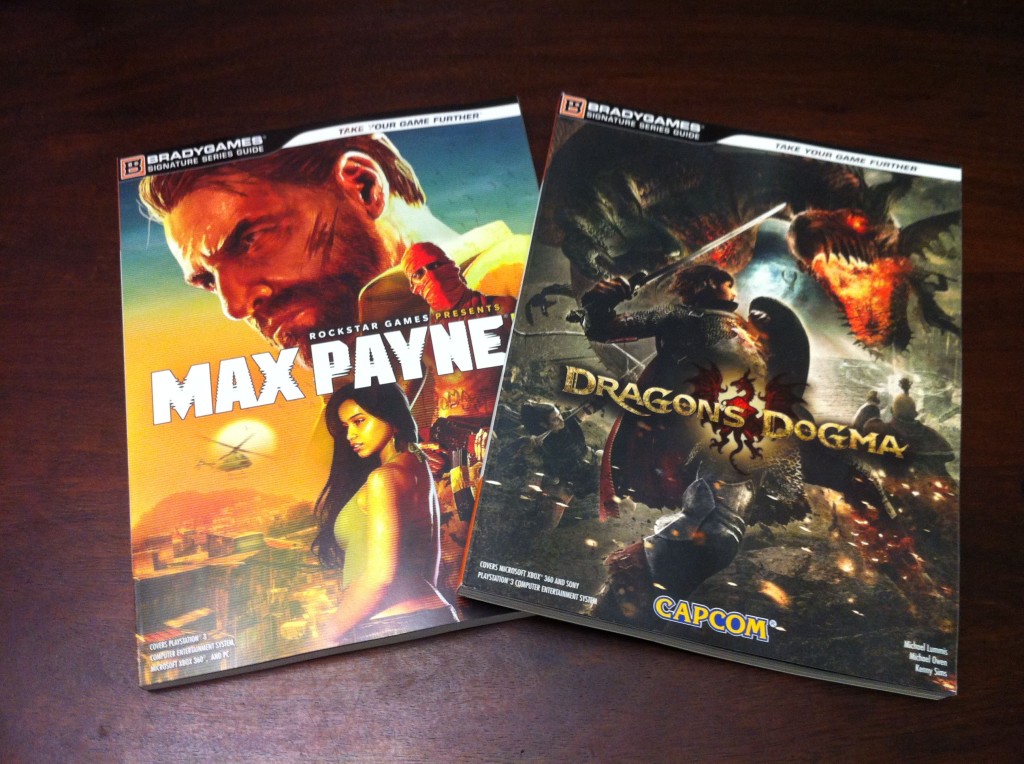 I can't think of a better way to kick off a 3-day weekend than with a strategy guide giveaway. But before I get into how to enter to win a copy of the strategy guides for Max Payne or Dragon's Dogma, you're going to have to listen to my plea for donations to keep these giveaways going. I have 2 dreams for SGR right now: 1) it becomes a self-sustainable blog (meaning I make enough from ads to pay for the site AND pay for shipping for guides); and 2) I can keep giving away strategy guides. I absolutely love sharing my undying love for strategy guides, and giving guides away has been one of the most fun aspects of running this site. It's because of all of you readers that publishers find me worthy enough to give their stuff away. That said, the only way I can keep these giveaways going right now is through help with donations, as shipping these things is not cheap. I would love to make enough in ad revenue to avoid donations all together, but I'm not at that point just yet. The link for donations is to the right. Thanks for listening.
And now how to enter. I'm going to run both contests at the same time because it is the Friday before the US Memorial Day weekend, and I'm fucking lazy. Since I'm so lazy today, the rules are very simple. In the comments below, call out which guide you're entering for. You cannot enter for both. At 3 p.m. CST, I will draw the winners from the almighty N7 hat. International readers…if you're willing to pay for shipping, you're more than welcome to enter. (Trust me, you guys are part of the self-sustainable blog goal.)
Good luck! May the blessing of the N7 hat be with you!