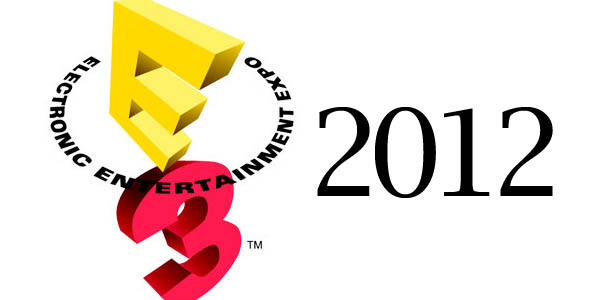 I feel like I was smacked around with Captain America's shield and I could sleep for three days. It must mean that I'm in E3 recovery.
Don't get me wrong; E3 is a lot of fun and I wouldn't trade my opportunity for going for anything in the world. That said though, E3 is far more work than it is fun. But in a sick sense, working that hard is fun. Yes I was up past 1 a.m. every night writing and out of bed by 6:30 a.m. the next day to prepare for another day of back-to-back meetings; yes I had to take Aleve every night and every morning for the back pain and sore feet; and yes I had to talk to plenty of people I didn't want to and play plenty of games I didn't want to; but I enjoyed doing so.
One thing I will say about this past E3 is that once I sat down and really thought about the show in its entirety, I can't think of one thing presented that just wowed my socks off. There were very, VERY few unannounced games at this year's show, so not much took me by surprise. No new hardware was announced either or new peripherals–because with the PS4 and NextBox being announced next year, what's the point–so the main focus had to be on the games. I wish that they had surprised me with more new announcements. You know what else would have been nice? It would have been great for Sony to spend more time on the Vita at their press conference than on the Wonderbook. So disappointing.
As for the games, I've laid out a brief summary of my thoughts below. If you want to know more about my individual thoughts and experiences from E3, I'll have to direct you to Gaming Angels.
Microsoft Press Conference – I was very surprised to see the new Splinter Cell game announcement, and I was just as surprised to be interested in it. Doesn't look like it requires much stealth, so hey I might be able to hack it. I hope I can. The fluid motion shots looked amazing. Oh and we thought the Smart Glass idea was fairly cool. If implemented well, it could be comparable to the Wii U GamePad without needing to buy a whole new console.
EA Press Conference – Yeah, this was kind of a snoozer for me. Moving on.
Ubisoft Press Conference – I know I'm alone in thinking this, but Ubisoft really bored me. After they made me feel ungodly uncomfortable with their trailer for Far Cry 3, I really stopped being interested in the show. Their trailer for Assassin's Creed 3 was amazing, but again, it's not a new announcement. I'm already planning on picking up the game. Before you ask, I am not interested in Watchdogs. For starters, the demo was boring to watch with all of the standing around of the main character. Yeah it's cool to hack into devices to get through the story, but I've played a very similar game to this one, and it was called Syndicate. It had a lot of the same ideas, and I liked those ideas, but the game was so bad. As such, I'm not optimistic about Watchdogs.
Sony Press Conference – Too much Wonderbook. For the love of God, too much Wonderbook. At least they tempered that a little with a great live demo of The Last of Us and Quantic Dream's new title, Beyond.
Nintendo Press Conference – Absolutely nothing interested me. Way too much Nintendo Land and core franchise game announcements that were neither a surprise nor an interest t0 me. Sorry Nintendo; not getting a Wii U anytime soon.
So what did I like on the showroom floor? I cannot wait for the following games:
Spec Ops: The Line – A military shooter that actually focuses on narrative over multiplayer? Count me in. In three weeks. (ACK!)
Gears of War Judgment – This is a well duh because it's me and I'm obsessed with Gears, but it was made rock solid with the announcement that it's all about my favorite character: Damon Baird. I wrote up everything about this game in more detail at Gaming Angels.
Halo 4 – Two words: Spartan Ops
Dishonored – It's a steam punk version of Deus Ex: Human Revolution. What's not to like?
Borderlands 2 – Trina and I had a blast playing this one together. I need to move the first one up in my stack of shame.
Double Dragon NEON – Holy cow, I was ten years old all over again. This is definitely a must-buy on day one of XBLA release (it releases on PSN too, if that's more your thing).
It's not much, right? Yeah, I get disappointed every time I look at it too. On the one hand, it's a little sad, but on the other hand, we really do have a lot of games to look forward to this fall and next spring. Just go on ahead an block out October and February. You'll thank yourself later.