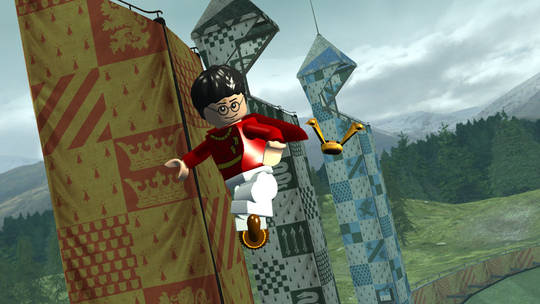 I had a weekend to myself for the first time in months. I had all these plans to get lots of work done, including writing my review for the Game of Thrones strategy guide. When it hit me that I was all alone and could do whatever the hell I wanted, I abandoned the responsible plan and set out to work toward getting my first Platinum trophy in a game. When it comes to getting a Platinum trophy, I've hit too many obstacles. I never have enough time, I have too much else to work on, I have no desire, or there are certain trophies I know I'll never get, either through lack of skill or lack of caring. For example, I really could have gotten a Platinum trophy in either Assassin's Creed 2 or inFamous 2. The insane, timed platforming requirements for the last tombs in AC2 are what stopped me dead in my tracks. After nearly throwing my controller during the second to last tomb, I completely ignored the last one. For inFamous 2, it wasn't the Hard difficulty requirement that barred me from getting a Platinum; it was the three precise headshots in a row. You think I have enough patience to master that? Fffft.
Really, I've been fine with never getting a Platinum. However, it hit me not longer ago that it's ridiculous I don't have  Platinum trophy in any of my LEGO games. I usually play those through 100% completion anyway, since let's face it, it's not hard to do so and it's kind of fun. If I'm willing to go that far, what's stopping me? I touched on playing LEGO Harry Potter Years 1-4 once before for the Platinum trophy, but I haven't set aside time for it since. This weekend was time.
I didn't wrap it all up, but I'm really close. Of course I have one freaking student in peril left to find, and no, the little bastard isn't in peril in the campaign chapters. I'm going to have to run all over Hogwarts again to find him. When I do, I will have Harry punch him in the face.
From there, I have the bonus levels to complete, more gold bricks to find (grrrrr), and a couple of chapters I will have to replay under specific trophy requirements. So it's definitely within reach, but who knows when that will happen. Spec Ops The Line releases this week and I got my little hands on LEGO Batman 2. Harry will just have to wait a little longer.