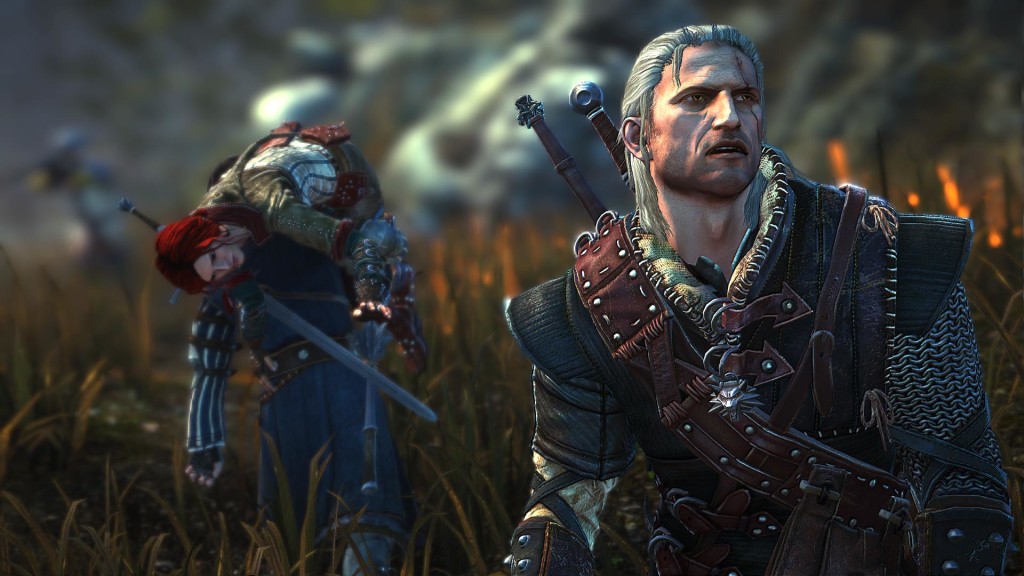 The main thing that I want to say about The Witcher 2 is in reference to my victory dance for beating the game on the console before Ross beat it on PC…that he's had since release day in 2011. I predicted for 2012 that this would happen, and I'd be lying if I said that wasn't my main motivation for finishing it. While I'm very glad that I played and finished The Witcher 2, I'm not really sure if I liked it or not.
I really cant say enough good things about it. The story was incredibly deep and complex, the combat definitely kept me on my toes, and the dialogue was hilarious when it wasn't sexually offensive. What I really enjoyed the most was how the game really let you play your way, from how you leveled up Geralt (swordsman, mage, alchemist) to the choices you made throughout the story. I love Mass Effect more than anything, but this was a great example of how your choices really affected the final result, not just individual plot-lines. For anyone who is looking for a deep and very adult RPG, you really need to look no further.
That said, however, I walked away from the game wondering if I missed something. The final plot with Saskia and who knew she what she really was got muddled. One second, she makes Geralt swear to keep it a secret because no one knows. The next, Geralt and Iorveth are discussing it like it's common knowledge. The conversation Triss had with Phillippa via Sile's crystal never lined up with the whole sorceresses' scheming. Triss's involvement with the sorceresses was never fully explained.  Not to mention, I never could keep up with the whole Yennefer/The Hunt backstory that went on. I have a feeling that would have made more sense to me if I had played the first game. I'm fairly certain that that will be the focus of The Witcher 3, and as I sit right now, I have no interest in seeing how that story plays out.
When I talked over the game with a friend at E3, I started to enjoy the game more in retrospect. Yet, I have a feeling that is because I enjoyed discussing how different our games were and what we thought of the outcomes of certain scenes. All in all, I feel about Witcher 2 how I do about watching Saving Private Ryan: I'm glad I saw it, but I won't see it again.