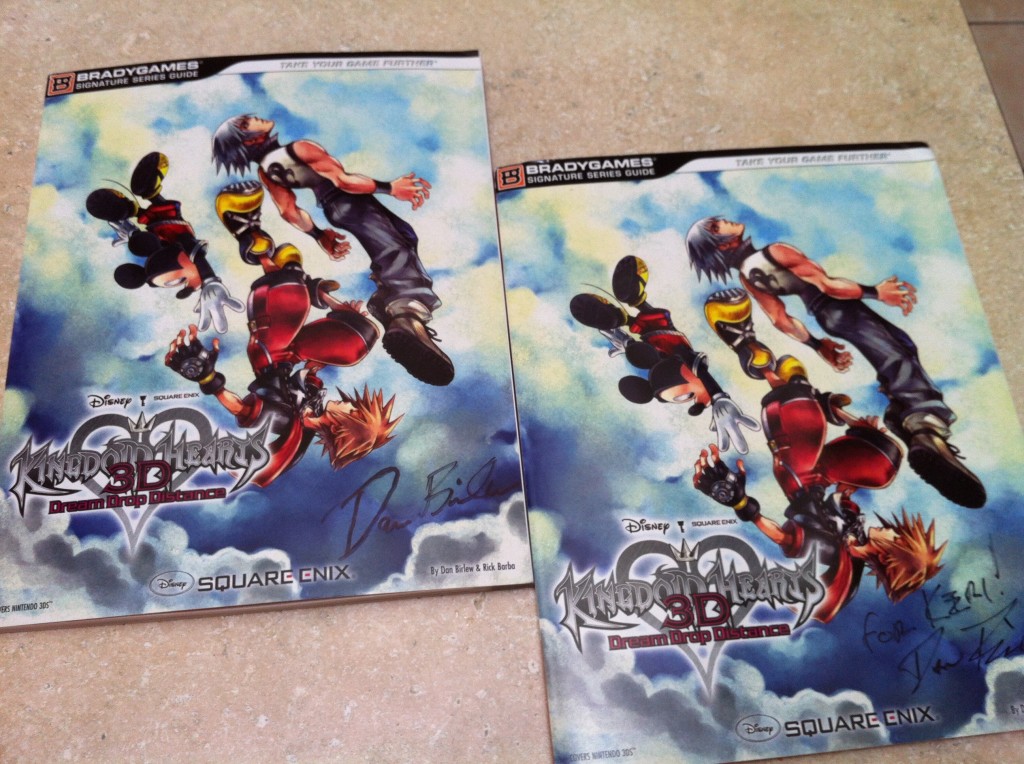 Well my excuse for not working on the strategy guide for Kingdom Hearts Dream Drop Distanceended yesterday after UPS dropped off a little package. This wasn't from BradyGames, but from strategy guide writer extraordinaire, Dan Birlew. Since Kingdom Hearts is one of my favorite franchises, I asked Dan for an autographed copy for my birthday. It turns out that he wanted to give you all a present for my birthday too, as he included another autographed copy. So of course, this means there will be a Free Guide Friday this week!
Here is how you enter:
Leave a comment here on this post saying that you want to enter.
Follow me on Twitter and tweet at me that you want to enter.
Like our Facebook page and comment on the Wall post that links this post that you want to enter.
Each of these counts as one entry, so you could enter up to 3 times. On Friday, August 10th, I will draw a random entry from my almighty N7 hat. Once again, US contestants only, please, unless you are willing to spring for shipping.
Dan is running his own contest for an autographed copy of his latest strategy guide, and I encourage you to enter there as well. However, please do not be a hog and keep both copies for yourself if you win both contests. Be honest and let one of us know that you already won the guide so that someone else can have a copy.
Good luck, and happy birthday to me!