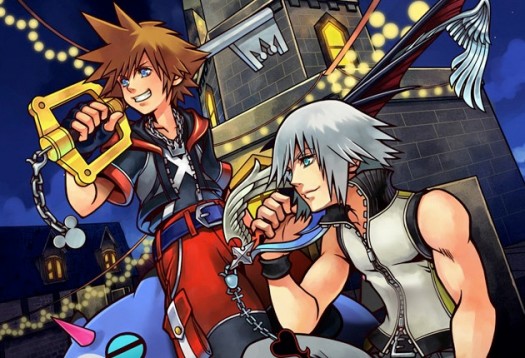 I admit that I am a complete gadget junkie. As such, sometimes my new-found gadgets gather dust after their newness and initial excitement wears off. My 3DS and Vita are two such gadgets. Both have sat unplayed since SDCC, and I can't really say that I played with my 3DS as much as I used it for Street Passing so I could complete two puzzles I couldn't finish at E3.
This weekend, however, I was a little determined to make up with both of them. My husband had drill weekend, so he was gone starting Friday night and therefore, it's up to me to parent the kiddo at night. It's very, VERY hard to play my console video games and do this. I mostly play things he can't watch, and since I'm trying to be quiet as he goes to sleep, I wear a headset, which means I can't hear him get out of bed or call for me that easily (my headset is awesome, for the record). So the best course of action lies in the handhelds. Not to mention, if I get called away from playing, it's so much easier to stop my handheld than it is a console game.
First up, I decided it was time to make up with Kingdom Hearts 3DS. I was initially really turned off by the game due to the fact it is, in essence, a timed game, but the fact that it's a handheld game wasn't that appealing to me either. If I play a game, I'd really rather it be a console game for a number of reasons. Again, I admit that I have no idea why I bought these handhelds other than the fact I am a gadget junkie. But anyway, I played KH3DS for a few hours and rekindled my love for the series. The timed portions aren't as bad as they initially seemed, and I really like how tied the game is to Birth by Sleep, so yay, I'm glad I'm no longer mad at it.
Had to dust off the Vita a little too. After giving up on the Vita version of LEGO Harry Potter Years 5-7 (seriously, DO NOT BUY), my Vita has been off for weeks, for some of the same reasons why my 3DS has been turned off. But I have a stack of Vita cartridges that I haven't cracked open or finished playing. I couldn't bring myself to play more of Resistance: Burning Skies, so I tried Dungeon Hunter: Alliance. It's a little action-RPG that follows the typical formula of a Western RPG and has none of the spark. I can see why it got poor scores across gaming sites, but it's so mindless that it's something I can play while Gabe occupies himself with coloring books, puzzles, or his iPad. KH3DS is anything but mindless, so I can't really play that around him. This fits the bill perfectly.
That said, I can't recommend anyone buy it, and I doubt I'll pick it up again.
I'm going to Houston next week, and the handhelds will be making the trip with me. I have 4-5 hour road trip each way plus nothing to do at night at my parents' house. Hopefully I can make a bit more of a dent in my Vita games and KH3DS during that time.