Prima Games' Darksiders II eGuide Includes Print Guide DLC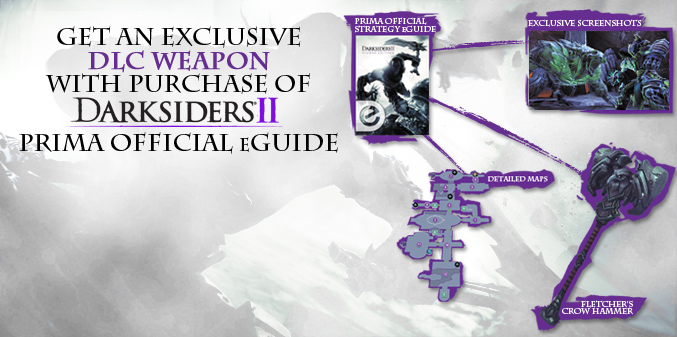 One of the perks to buying a copy of Prima Games' strategy guide for Darksiders II is the inclusion of an exclusive weapon, the Crowhammer. It seemed at first to be a perk over the publisher's e-Guide, which is also for sale. But according to the lovely email that landed in my inbox this morning, this is most definitely not the case!
If you prefer an electronic guide over a printed book, then you can still acquire the exclusive Crowhammer weapon. So if you were conflicted as to which guide to purchase because you really wanted to smack around some enemies with a giant hammer with crows, then be conflicted no more.
I prefer printed books, so I was always in the clear. [Insert Nelson laugh here.]