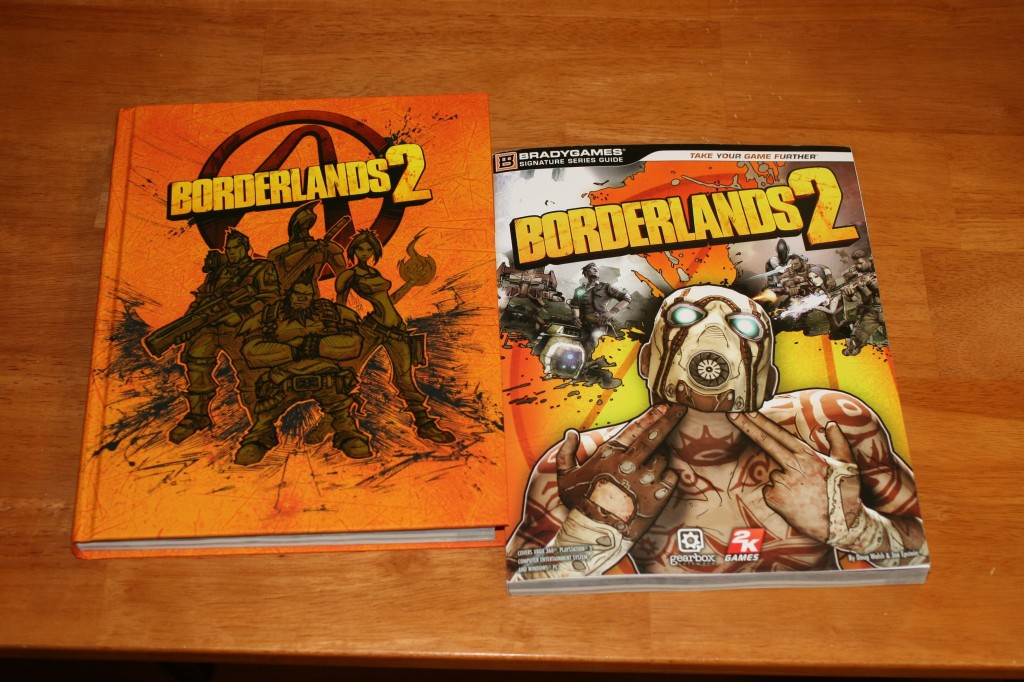 It's a tale of two versions of the same strategy guide, Borderlands 2. One is hardback, one is paperback. One's $21.99, the other is $36.99. What does the Collector's Edition of the Borderlands 2 strategy guide offer that the other doesn't? Is it worth it? Take a look for yourself.
The inner artwork is just as different as the outer covers, and personally, I like both the inner artwork and the cover of the paperback guide better than the CE.
The paperback even had really nice black-and-white artwork in the back flap. The CE did not, although the back cover was quite exquisite.
The CE did include some interesting bonuses, such as the artbook section in the back as well as developer interviews. Most interesting, however, was the paper pop-outs in the center of the guide.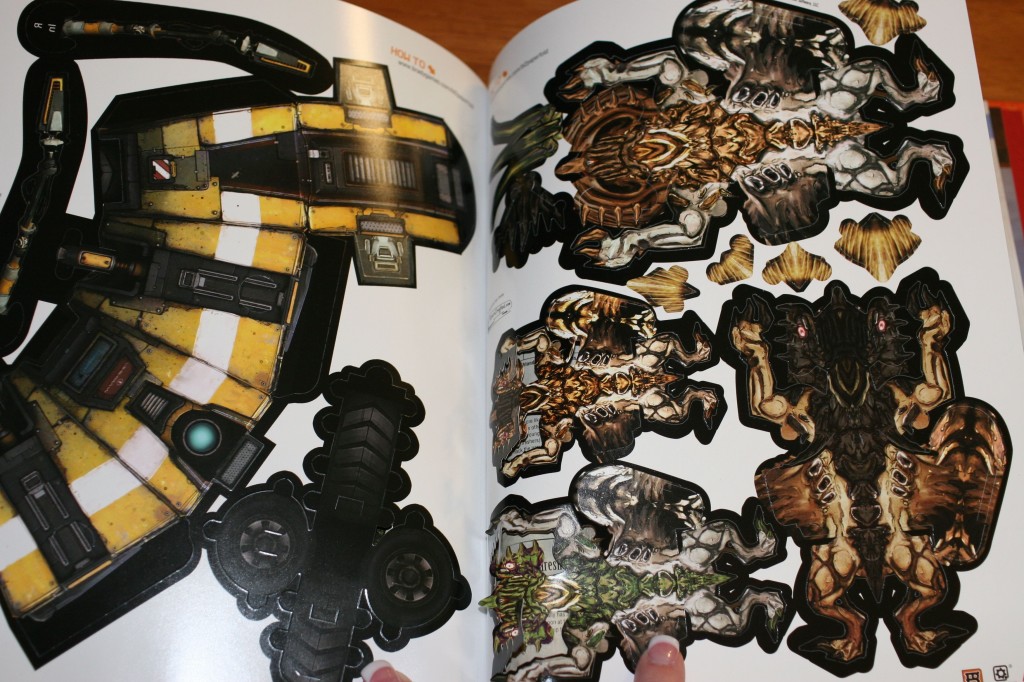 With these, players can create paper toys from Borderlands 2. It's very reminiscent of my childhood when we had similar paper dolls, but it's not something that I found that exciting. Maybe if I was a bigger fan of the franchise, I'd feel differently, but they raised my eyebrows more than they got me thinking, "How cool!"
The art section was enough for me to say that the Collector's Edition of the Borderlands 2 strategy guide, as I am an artbook freak, but at the same time, there are a lot of things, art-wise, about the regular guide that I just liked better. Unless you're into reading developer interviews or art or creating your own paper toys from the game, I'd pass on the CE at this time.