Chances are, if you've bought any of the Assassin's Creed III Collector's Edition strategy guides in the past, you'll be buying this one as well. Piggyback Interactive's Collector's Editions are often worth the extra bucks, even though they often don't contain much more than the paperback guide outside of the gorgeous hardcovers. This time though, there are a few extras that make the Collector's Edition well worth the additional $10.
The Collector's Edition contains an extra 16 pages of "History vs. Story,"which covers the history of the American Revolution and how it was woven into the story of Assassin's Creed III. This includes commentary from the game's scriptwriter, Corey May. Even if you aren't a history buff, it may intrigue you to learn how the game writers used actual history to tell Connor's story.
Of course, this isn't the only bonus. Each Collector's Edition includes a limited edition print of a painting–watercolor, perhaps?–of Connor swooping in to attack a few redcoats (so in the European editions of the guide, does the print depict Connor attacking colonists?).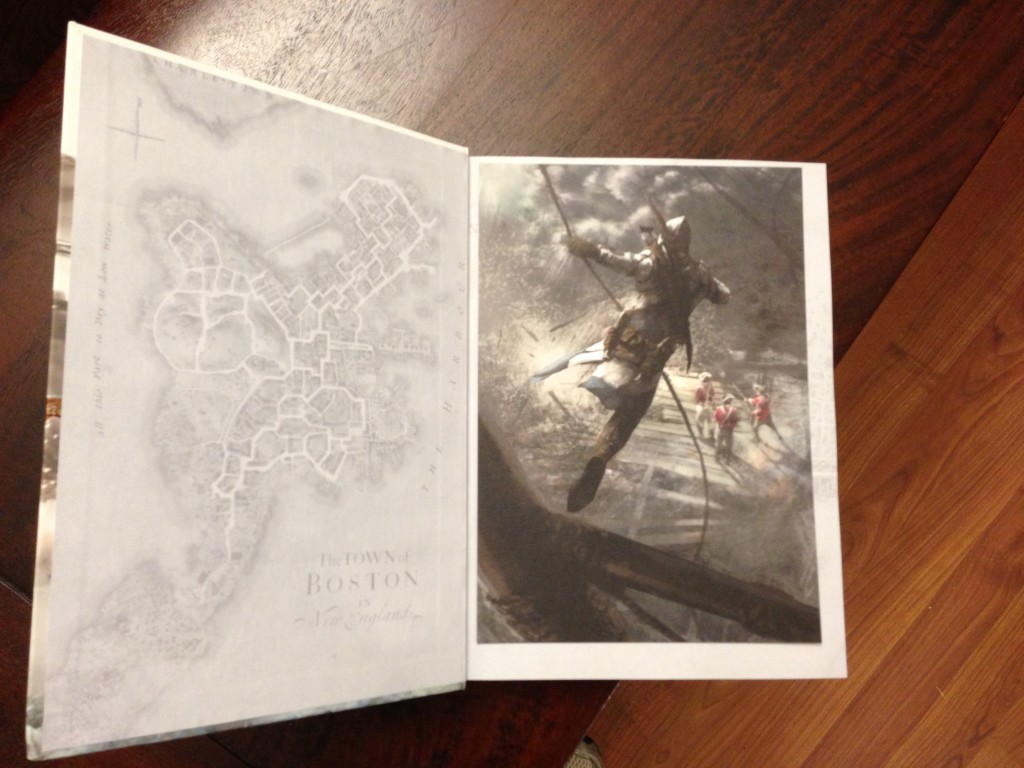 Each strategy guide includes a large map poster of the region Connor explores, complete with all collectibles marked, but the map for the Collector's Edition is larger than the one found in the paperback guide, and it's printed on vintage-looking paper.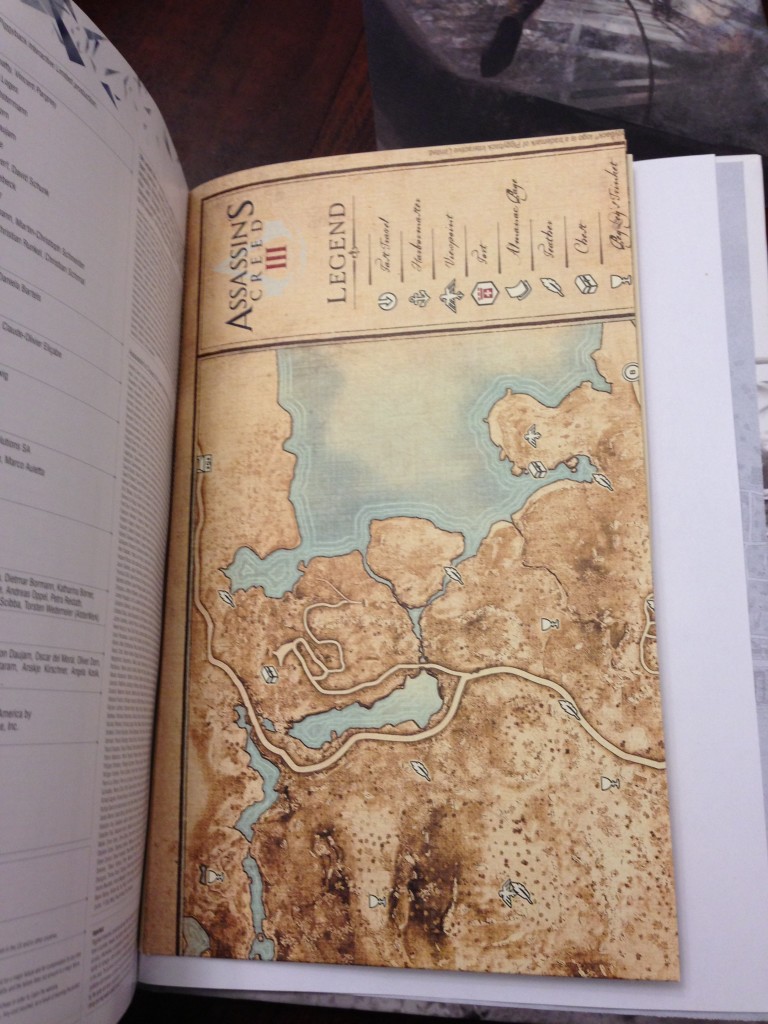 Is enough to entice you as a collector? It's enough for me. But to be serious, I think we all know that the gorgeous hard cover artwork is always enough to make it worth it to me.