I tweeted about this contest earlier, but since I have so many strategy guides to give away, I think I need a more detailed explanation of this week's Free Guide Friday in one place and not across three tweets.
Here's the dealio…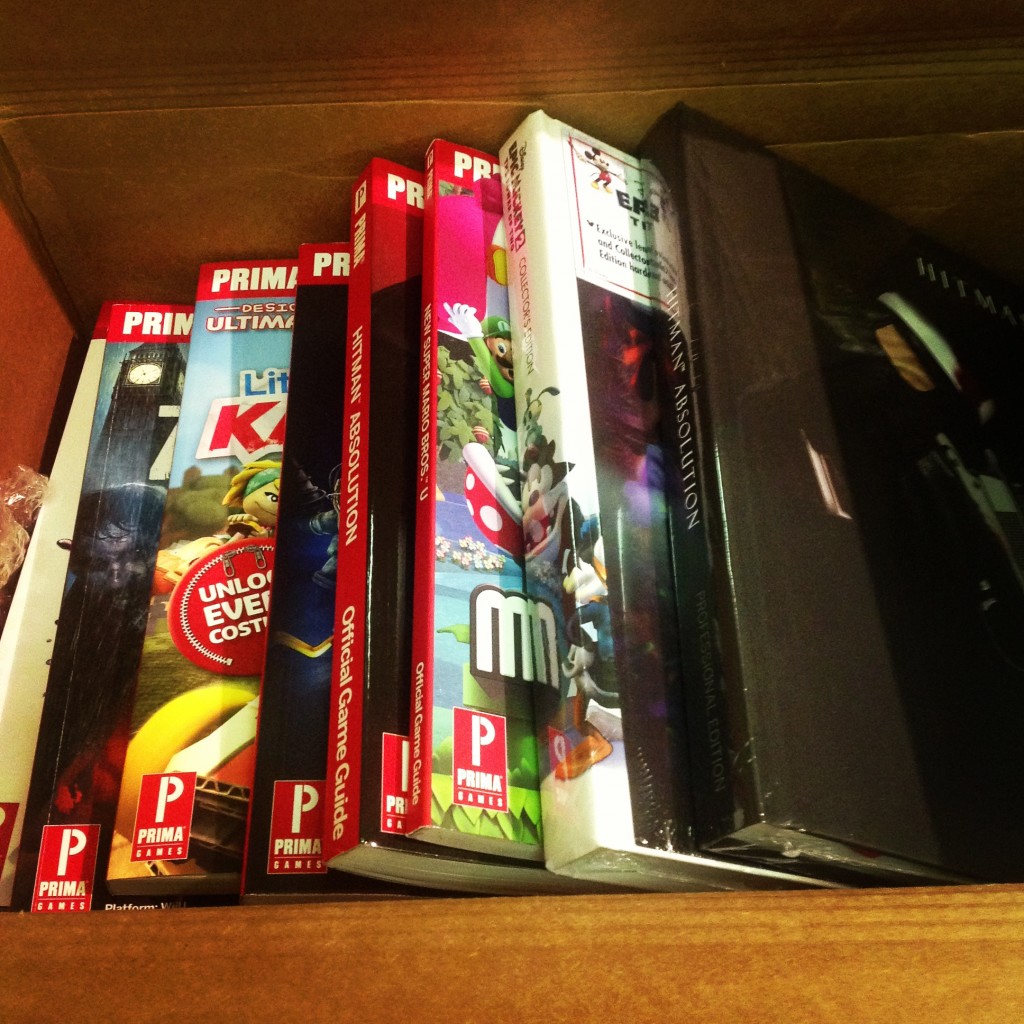 The good people at Prima Games sent me literally 20 pounds of strategy guides the week of Thanksgiving. I'm reviewing a few, another writer is reviewing a few, and the extras are going out to all of you good people. The following strategy guides are up for grabs this illustrious Free Guide Friday:
All strategy guides available for this contest are the regular, paperback guides.
How you enter is simple. It's a Twitter-only contest, so if you aren't already a member of Twitter, then it won't seem as simple, sorry. All you have to do is tweet the following before noon on Friday, November 30th:
"I want to win a [insert strategy guide of choice here] for #FreeGuideFriday from @primagames and @strategyreviews!"
So far I've already been asked for the Halo 4 CE guide, and um, not only is that not one of the choices, please understand that I am NEVER parting with that thing of beauty.
All incorrect tweets will be discarded. You must include the hashtag and BOTH mentions to myself and Prima games, since without them, this contest wouldn't even be possible.
I should probably also mention that you need to be following @strategyreviews as well on Twitter, because how else will I be able to ask you for your contact info?
Winners will be randomly selected on Friday, November 30th around noon. Good luck!