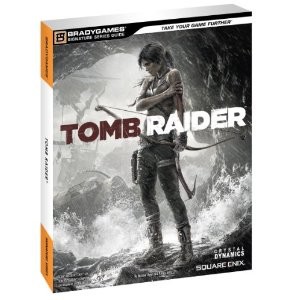 Have all the glowing reviews made you even more excited for the upcoming Tomb Raider game? Perhaps we, along with the help of BradyGames, can help that excitement even more with a Tomb Raider strategy guide giveaway! Once again, it's a Twitter contest, and you must live in the US to enter.
Do you have your Twitter account ready? Here's how to enter:
Follow both @strategyreviews and @Brady_Games on Twitter.
Tweet why you

need

the Tomb Raider strategy guide.
Your tweet must contain "@BradyGames" "@strategyreviews" and "#FreeGuideFriday" to be a valid entry. For example, "I need the Tomb Raider strategy guide from @Brady_Games and @strategyreviews this #FreeGuideFriday because I own everything Tomb Raider." Yes, that example was terrible, but you get the idea.
One entry per person allowed!
Winner will be picked randomly on Friday, March 1st by noon CST.
Have fun and good luck!