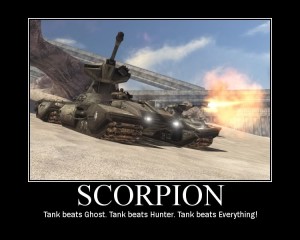 I finished BioShock Infinite last week, and my thoughts on the game and the strategy guide will be coming this week, hopefully before we pack down my desk since the big move is on Friday. With its completion, I officially have no strategy guides on my reviewing schedule (but my staff does, hehehehe) until June, so I can finally work on some back log! Or I can start on a game I bought shortly after PAX East, Saints Row the Third, which is what I opted.
The game is everything I hoped it would be from listening to my friends rave about it and from seeing footage of Saints Row IV at PAX East. That said, I was not aware, when I should have been, as to how much driving was important to the game. Since it is about gang warfare, I should have realized that they would be driving from place to place, stealing cars, running from the cops in cars, etc. I am an unbelievably terrible driver in games. There is a reason why I avoid racing games, and that's exactly why. Even Burnout, which thrives on you being a bad driver, was too much for me. I was initially pleased that SR3 was cool with bad driving. You get Challenge points for running over people, driving into oncoming traffic, and swiping other cars. Additionally, the other drivers seemed to be as bad as I was. I figured I could handle it, even with all of the driving.
However, I wasn't prepared for a story mission that was a timed mini-game of driving. I played it four or five times and had the exact same dismal result with zero improvement. After playing the game for nearly 10 hours, I still never really got the hang of the driving mechanics and physics. I partly blame the camera, but most of the blame falls on me for just flat out not being comfortable with driving in games. So when I reached Zimos' first story mission that requires you to pick up four hookers, save them from their opposing gang pimps, and drive back to Zimos' house within a time limit, I knew I was screwed. Try as I might, I cannot fight off shooting gangsters and make two trips to pick up hookers within the time limit, even on the Easy difficulty setting. And of course, this is not an optional mission; I'm completely stuck until I get through it.
I don't get why there is a time limit. There wasn't a time limit when I had to drive around with a tiger in the front seat and make him happy, and that I would think would have a more pressing need for a time limit before the tiger eats you. I hate time limits on mini-games or sequences anyway, so it just added to my overall disappointment.
And yes, I am greatly disappointed that I most likely won't be finishing SR3. Maybe if I can get someone to come over and finish the mini-game for me, I'll be able to continue playing. This is where I really wish I lived near more gaming friends.
After I sadly removed the disc, I looked back at my stack of shame that I didn't pack and decided it was time to go back to Halo 3: ODST. I didn't like playing the game originally, but I really think it was because I played Halo 2, Halo 3, and then Halo 3: ODST back to back. That was a little overkill, even for this Halo fan, and it was hard to go from a Spartan, wearing MJOLNIR armor to a Orbital Drop Shock Trooper marine, who has had no genetic enhancements and does not wear armor as close to as awesome as the MJOLNIR armor. Since I've taken a nearly year-long break, everything that bothered me about it before no longer bothers me.
Once I'm done with this one, maybe I'll stop playing shooters for a little while and focus on some other genres in my stack of shame, games like Dragon Age: Origins and Skyrim.