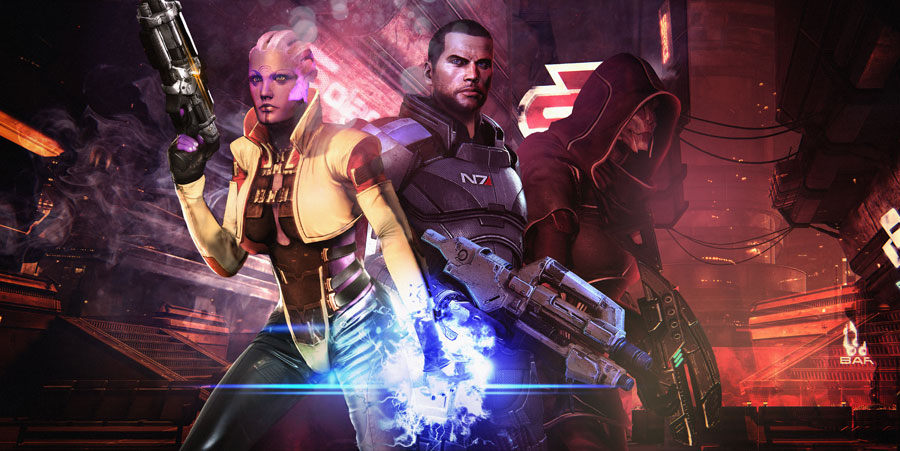 Take all of the love I spouted for the Leviathan DLC for Mass Effect 3, and that is the amount of indifference I have for the Omega DLC. If you really only have funds for one or two DLC for ME3, you can skip the Omega DLC entirely. Your money or MSP is far better suited for the Leviathan and Citadel DLC–of which I will discuss very soon.
While playing the main campaign of ME3, you undoubtedly came across Aria hanging out in Purgatory and hating life since Cerberus ran her out of Omega. She mentions that she will take back her rock, but before the DLC released, you really had no idea what she would be doing, although you could be sure it would be of epic violent proportions. Thanks to the DLC, you can help her take back Omega from Cerberus, but the mission itself is about as exciting as any of the other Cerberus side missions found in the game. The main problem is that it is ten times longer than any of those side missions, so yes, boredom is almost guaranteed.
The second problem I had was that you couldn't take any of your teammates with you. Aria doesn't trust any of them–Garrus I could understand because he was Archangel on Omega, but no one else?–so you team up with pretty much just her throughout the mission. She's not a team player, she doesn't have anything interesting to say, and I wasn't a fan of her powers.
About the only aspect of the mission I enjoyed at all was seeing a female Turian for the first time. You know females of other races exist (aside from the asari, anyway), but you never see any of them until ME3. First it's a female salarian, then a female krogan. With the Omega DLC, you finally see a female turian–which really looked like General Grievous.
You also encounter a new form of Reaper, one that Cerberus created themselves and then let go out of control. As someone who read the books, I wondered if these experiments were phase two of Cerberus' Reaper experimentation on Paul Grayson. If so, I feel for him even more than I did while reading. These things were both scary and looked absolutely painful in their existence.
Other than that, there are no strong main campaign ties to the DLC, and it honestly adds very little overall. As such, I really can't recommend its purchase beyond the die-hard Mass Effect fan.