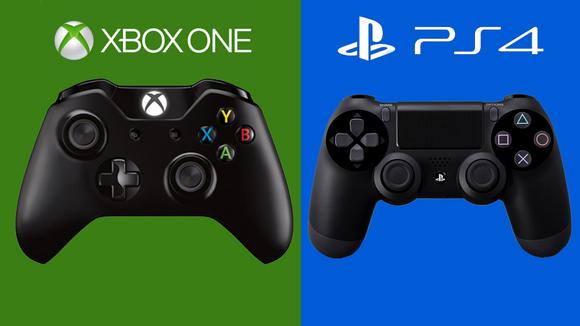 This past Monday was supposed to be my deciding factor with the new console war. Sony's PS4 reveal conference really won me over, and Microsoft's Xbox One reveal left me really disappointed. However, I didn't want to make a call as to which console I'd commit to first (because honestly, I'm going to get both eventually, just not at launch or at once), since Microsoft's reveal only presented two games. Neither of those games did anything for me. I was introduced to a rule by a friend, and I've tried really hard to adhere to this rule–do not buy a console until three games for it you want release. I've followed through with this rule with the Xbox 360, the 3DS, and the Vita (I really wish I had with the PS3), and it's served me fairly well. It's why I haven't gotten a Wii U, even though my friends think it's because I hate Nintendo with the fire of a 1000 suns, which is very untrue.
In other words, I need to see a launch lineup for games for each console, and the one with the most appealing [to me] exclusives will win out. Unfortunately for Microsoft, the pricing of the consoles has also been heavily weighed in, so the PS4 ran to the front after the Sony E3 conference.
I have not found an official launch line-up list for either the Xbox One or the PS4 as of yet. The closest I have found comes courtesy of GameStop, which is currently offering "bundle" pre-orders online. Each bundle includes the system and one game, and the games offered are launch games. Based on this alone, I won't be buying the Xbox One first, because they show absolutely zero games that I want. Notice something missing? Ryse, one Xbox One exclusive I'm really interested in, is not listed at all. In fact, the game isn't anywhere on GameStop's site at the time of this writing. It's not on Amazon.com either, curiously enough. I know this game is a launch title, so I have to wonder if anything else is possibly missing from this list.
If you go to GameStop's PS4 page, I see three game bundles I want right off the bat, and two are exclusives (at least they claim to be exclusives now): Killzone Shadow Fall, The Order 1886, and Watch Dogs. But now I have to question this list for a different reason. I'm certain that Shadow Fall is a launch title, but I have heard nothing of the sort for The Order. I would be ecstatic if it was true, but at this time, without hearing anything definite myself, I remain skeptical.
What about upcoming games? From what I have seen of the Xbox One's upcoming games for Spring 2014, nothing appeals to me at all. I know that The Witcher 3 is coming in 2014, but I don't know specifically when. Since the game will utilize The Witcher 2 save files, that seals where I will buy the third installment. I really hope this lack of games [for me] changes, because I've grown to really like my Xbox over the last couple of years. I want to continue to support it, especially since it is my console of preference for shooters.
If I look at the PS4's upcoming games, I'm a bit more excited, specifically for inFamous: Second Son. I have loved everything about this series, and I'm thrilled they will continue it, even without Cole.
So that's four games in favor of the PS4 and the console is $100 cheaper? Yeah, I know where I'm leaning at this point. Granted, a lot can change between now and the holiday season, and that's the beauty of preordering from Amazon. I haven't preordered anything yet, but I'm getting dangerously close. Oh so close.
All I need now is for strategy guide companies to confirm with me if they will be producing guides for these games. That will pull the preorder trigger in a heartbeat.