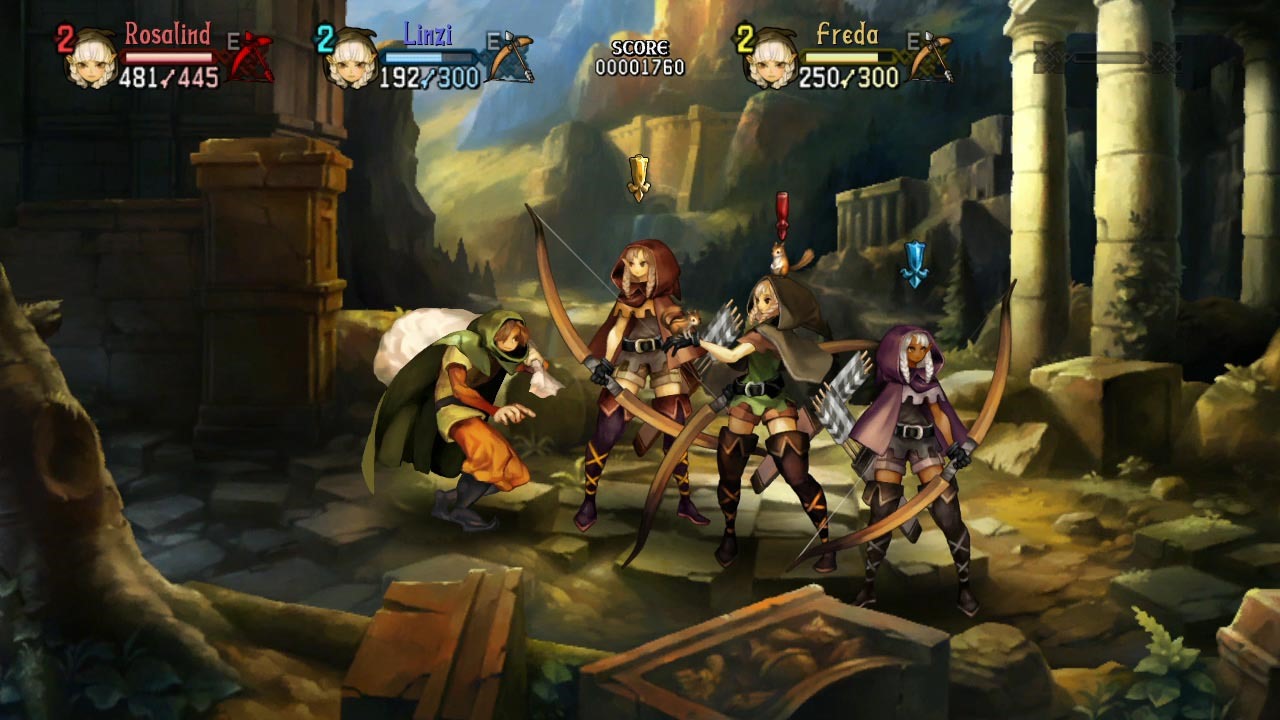 The one thing that will always be the bane of my existence with dungeon crawlers and RPGs is the number of sidequests. I have always had a problem with saying, "Just one more sidequest," and then the next thing I know, it's 2 a.m. Games like inFamous and Saints Row IV have similar problems even though they aren't "traditional" RPGs or dungeon crawlers.
The current bane of my existence is Dragon's Crown.
Nothing about Dragon's Crown is really that deep. The story is fairly typical, and the gameplay is a hack-n-slash sidescroller. However, I can't stop playing it because it's so dang fun.
In addition, it doesn't take very long to run through any dungeon. I'd say about ten minutes at most, and that's if you really try to explore everything and activate all runes (whether you have the right stones or not). As such, it's so easy to say, "Oh, one more quest," whether you mean main story or not.
And the sidequests are more unique than I originally thought. While the sidequests make you traverse back through dungeons (reminds me so much of Ys Seven), you're looking for specific hidden rooms within the dungeon, and it's not always obvious where you need to go or what you're supposed to look for in this room.
As a result, every time I complete a sidequest and run to the Guild to claim my reward, if another quest opens up, I know I'm in it for a little bit longer.
No, I'm not up until 2 a.m. right now, but I stayed up last night far later than I have since about the third trimester of my pregnancy. The only reason why I stopped, even though I only had two more owlbears left to kill (an owlbear could be the best enemy ever), was because I was literally doing the head bob on the couch while holding my Vita.
That, ladies and gents, is the sign that a game has me hooked in deep. I've even figured out how I can play while feeding the baby. I…may have a problem.