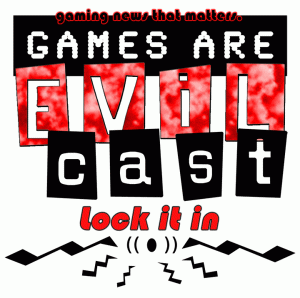 We FINALLY recorded our game of the year discussion on the EvilCast podcast this past week. We wanted to wait until everyone could participate before we recorded, and with the holidays and one cast member stuck in Arizona, literally, we had to wait until last week. While it may be late and you may not care what we had to say, a couple of stats about this podcast may interest you.
First of all, fellow SGR writer Chris and I were responsible for six of our top ten choices. The stat that most surprised me was learning that I am the only contributor who has picked the top game of the year the last four years in a row. In other words, listen to my recommendations, people. I obviously know what I'm talking about.
I haven't hidden at all that I've been largely disappointed with this year's games. I had such high hopes with several games, Gears of War Judgment and BioShock Infinite in particular, and as I've already discussed in great length, none of my anticipated games have met my expectations. Compiling my list of my top ten games of the year for the podcast was actually quite hard for me. I only had 7 before I broke out my games library and forced myself to pick three more that I didn't think were that bad. I really hated feeling that way.
Two games that hit my top 5 were LEGO games–LEGO Marvel Super Heroes and LEGO City Undercover. These LEGO games have made leaps and bounds beyond what LEGO games used to be, and it has been these last two that have made me stop disliking spoken dialogue in LEGO games. The writing is amazing, and I laughed more at both of these games than I did at Saints Row IV, and that's really saying something considering that game has a freaking dub step gun.
And that's all of the podcast I'm going to spoil for you. You'll have to listen to the rest whenever it updates (hopefully soon!). I know we ramble. Drink while listening. It helps.