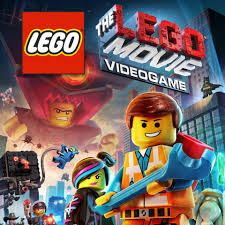 One of these days, I'm going to learn that the handheld versions of the LEGO games (save for LEGO Star Wars III) are all God-awful. They often incorporate elements that are not fun, could not be considered fun, and people should be fired over. Okay, that last part was a bit too harsh, but I've made my point. I keep thinking that the next one will be as great as LEGO Star Wars III was. Surely they'll go back to that formula. Then I pay my $20-30 and end up weeping in the fetal position.
LEGO Harry Potter: Years 5-7 incorporated a wizard dueling feature with bosses that was great in theory but horrific and boring in application. LEGO Marvel Super Heroes removed most of the button controls in favor for touch controls, which is awkward to constantly use on anything other than a tablet, and then made it possible to die. If I wanted to actually die in a game, I wouldn't play a friggin' LEGO game.  LEGO Batman 2 was the least offensive so far, in that it kept virtually the same formula as the console games, just with different scenes, and added in a monotonous free-for-all battle you could play outside of the story. Outside of trying to get the last few Trophies, I didn't see the point of playing it for very long.
While I'm mourning that I have no idea when or even if I'll see The LEGO Movie, I decided to download The LEGO Movie Videogame on my Vita. Seconds after doing so, I wanted to slap myself. Haven't I learned anything? Why don't I just wait until I can get out to pick up the game on the PS4 like I know I'll do anyway?
But then that one nagging thought entered my head…
Maybe this time it won't be as bad as the others.
Now have I tried out the game to see how it is? Nope, I've been too afraid to. If I actually play it, that possibility that it is better is gone forever. So I've postponed the inevitable by pointing out I still have A Link Between Worlds to finish, those dungeons aren't going to clear themselves, oh hey, I got a new accessory–time to go run around, etc. etc. etc.
If you hear some sad sobbing, you'll know what it is and you can shake your head and tell me I never learn. I know I don't. I'll most likely buy the handheld version of LEGO Hobbitt when that releases later this year.