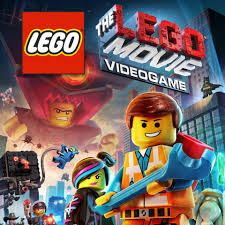 I fully admit I'm dreading playing Lightning's Return. I was so angry with how FFXIII-2 ended that I literally threw my PS3 controller on the floor. If it wasn't for the strategy guide, I would completely ignore that this game exists. Square Enix taking forever to ship me the game really didn't bother me too much, as I really did have another game to review for Action Trip. It hasn't helped that a friend has warned me that the game has two features I utterly despise: a timer and stealth. I know I have to play to see how bad these elements are, and the strategy guide should help me overcome them, but ugh, it's just not gearing me up.
So I buried myself in burning through the story mode of The LEGO Movie Videogame, telling myself I really had to do so for review purposes. (Really bummed there isn't a guide for one, by the way.) I finished the game on Friday, freeing up the weekend for Lightning, right?
No.
I realized that I am sooooo close to finishing the story portion of LEGO City Undercover: The Chase Begins, which is the 3DS prequel to the Wii U game. Must play and delay the inevitable…
I never did finish The Chase Begins thanks to needy children, but I'm going to be good and not play it tonight. This Lightning Returns strategy guide ain't going to review itself. Now that I do have the game, I no longer have a real excuse. I should probably play this game with wine nearby, shouldn't I?