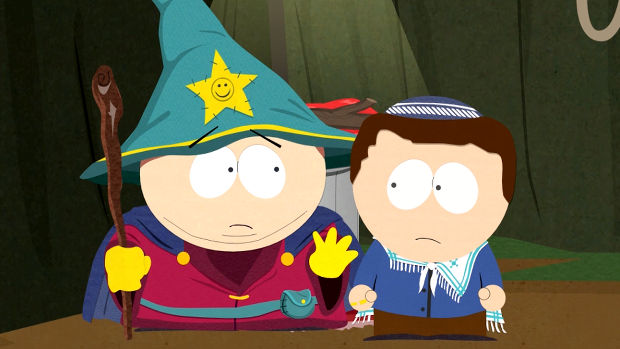 I've never really thought of myself as an Achievement hunter. If there are some Achievements I think I can easily get, I'll go for it. Will I sit and try to do something over and over and over to get them all like prized Pokemon? Not really. The LEGO games are really the only place where I try that, and that's mostly because I have this thing about getting the 100% mark on all LEGO games. Over the weekend, I finished South Park: The Stick of Truth, and I think I was the victim of an Achievement glitch for two Achievements. I know for sure a glitch prevents me from getting one.
For whatever reason, I'm really, really mad about it.
I know Achievements mean nothing in real life, that it just adds some silly arbitrary number to a Gamerscore no one cares about. I know all this. I'm still frustrated I couldn't get those two Achievements.
So like a stupid child, I'm spending free time going back through the game and picking up other Achievements I didn't get at the time but know I could get with a little time. Not only that, since I'm not sure about one Achievement being glitched, I'm considering playing the game again with the purpose of redoing my plan for that Achievement as well as to take a different course with one decision you have to make in the game.
Seriously, what is wrong with me?
Part of it is this game is extremely fun and I don't want to stop playing, even though I need to turn back to Lightning Returns. Other part of it is I've developed a stupid obsession with this game. I really hope this doesn't lead to future obsessions with Achievements. I don't got time for that!