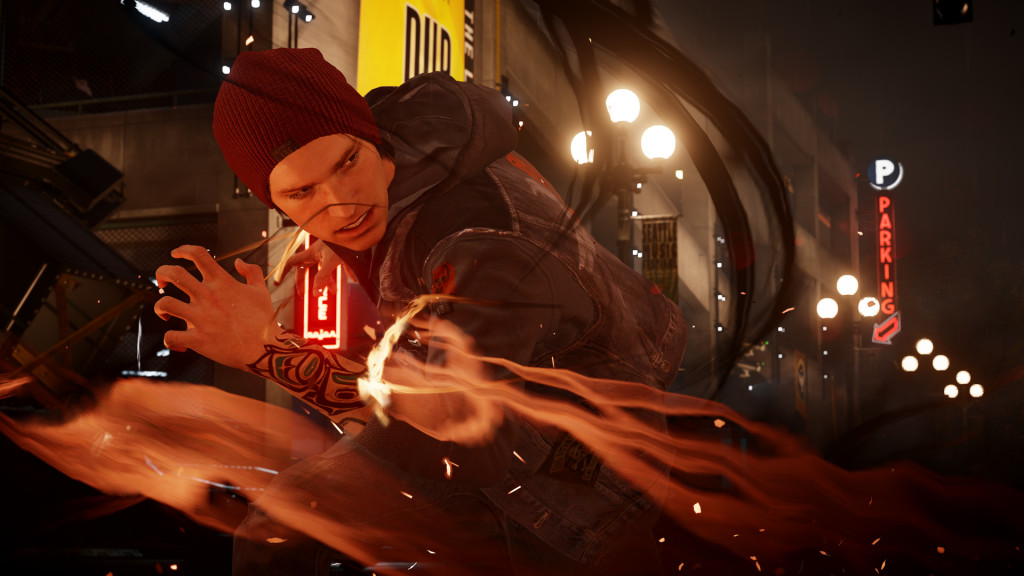 I have a huge backlog. I even dedicated a new blog about it. My plan this year was if I got no other backlog games played, I would finish Dragon Age: Origins because Inquisition is supposed to release this year. I haven't touched DAO at all, and I've shoved Lightning Returns into my backlog.
So what am I doing in the meantime? Well, I finished inFAMOUS Second Son last night and immediately started a new game for the evil side. I have so many other things to do, like FFX and the like, but no, I'm playing a game AGAIN just for the evil powers.
I'm so part of my own problem.
I look at my gaming to-do list, and some part of me is completely blinded by shiny inFAMOUS. I haven't finished Kingdom Hearts HD either, I really need to work more on FFX, and I know I need to wrap up Lightning Returns so I have this summer free for DAO. But no, why do things I should be doing when I'm having more fun being a complete jerk and zapping people in Seattle with powers.
I did this with both Mass Effect games and inFAMOUS 2. Maybe I have a soft spot for games that have moral flips? Or maybe I'm not as into Square Enix as I used to be.
Either way, eh, hold on a minute…I need to free Seattle from the DUP by killing everyone. Be right back to finish this thought.