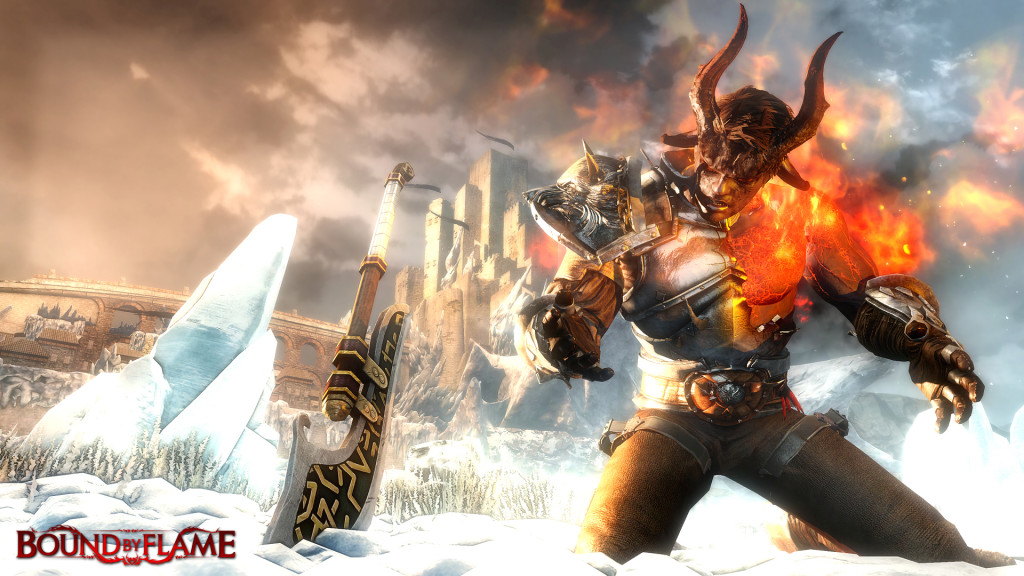 I can't remember the last time I played an RPG without a strategy guide, and Bound by Flame is reminding me why.
I recently finished another RPG for review, Child of Light, but the game was so simple, I can only think of two reasons for needing a strategy guide. Well, okay, three:
Oculi crafting guide (I'm sure there are several oculi I never thought of!)
Location guide for all of the confessions
Strategies for playing on Hard difficulty
All in all, that's not asking for a lot with an RPG, but Child of Light isn't the deepest, most extensive RPG out there by a long shot.
Bound by Flame, on the other hand, is quite a bit deeper. It has multiple skill trees, side quests, paths to follow, partymembers to befriend and/or hook up with, yadda, yadda, yadda. I didn't think it would be that big of a deal or stress me out until I failed two side objectives for a mission early on. As these weren't pertinent, I just got a big fat red X and moved on.
I wanted to start the mission over. How important were those objectives? Did I just totally screw myself for side quests down the line or partymembers? Did I let someone die on accident? Will my comrades hate me now for not finding him right away? OH GOD, WHAT NOW?
If I had a strategy guide, I would have known the outcomes of those side objectives, if any were important, which ones were most important, etc. I wouldn't be wigging out that I possibly ruined an ideal playthrough, if that is possible.
On the one hand, not having a strategy guide will give me the experience of a more "real" playthrough, one that will be reminiscent of the first time going through a Choose Your Own Adventure title. Yeah, I'll be stressed over every little thing I do wrong or I think is wrong.
Maybe I really should stick to first-person shooters. At least there the only mistake you make there is missing that one shooter hiding in the corner.