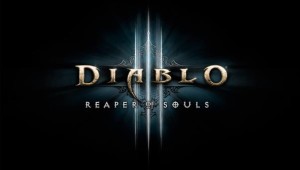 This week officially marks the start of the Fall rush on games that will deluge us all until December. My bank account is already weeping in anticipation. Tomorrow I will be picking up my copy of Diablo III: the Ultimate Evil Edition for the PS4, and hopefully my strategy guide will appear shortly thereafter.
I'm going to start a new character, most likely the Crusader, to properly review the game for AT and guide for here, but boy oh boy I cannot wait until Chris gets a PS4 and hangs around longer than 24 hours at a time so we can import our characters into the PS4 version and kick the Reaper's ass. As much as I love playing Diablo III alone, it's ten times more fun with Chris and Blake. I had a ton of school functions to do this weekend, and I told the lone gamer mom in the group about D3, and she went into how much she loved playing D2. Hearing me talk about D3 prompted her to text her husband and ask him to download it for her PC. Who knew a game about a devil could bring so many people together for non-religious reasons?
I have to admit that reading all of the lore in the game makes me really want to try out the first two games. I know they're PC only, but I'm that interested in what happened to the other lesser evils, Deckard Cain, and the rest of the history of Sanctuary. I have a feeling it would be painful to go back that far, but for the sake of killing hordes of enemies for absolutely no reason, I may just make that sacrifice.
Tales of Xilia 2 also releases this week, a guide that Chris will be reviewing as well as a few others. He loved the first Tales of Xilia game, so he's pretty excited about this one. And then once September hits, Destiny will land, and I'll never see Blake again except for online.
It's a great time to be a gamer right now. Not so good for the wallet.