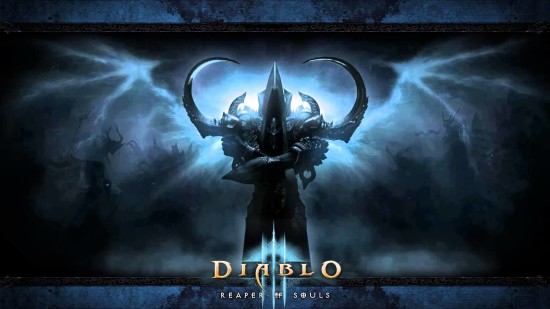 In case you weren't aware, Diablo III: the Ultimate Evil Edition is on the verge of releasing, like next week August 19th. As a console gamer, I'll be able to play Reaper of Souls expansion for the first time. This has required a lot of prep, since I've been told that you need to be at least level 60 by the time you reach this fifth act. So this requires playing the game at least twice, if not more. Being a sad little Trophy junkie, I may play at least four times to get those Inferno trophies.
Chris and I finished the game on Normal this past Sunday, and he'll be out at GenCon for the rest of the week, which forces me to act alone. I am trying to play as much as possible over the next several days so I can get my Demon Hunter up to respectable snuff. Next Tuesday will be here before I know it!
It would probably also help if I didn't keep creating new characters to see if I find one I like as much as the Demon Hunter. I had high hopes for the Witch Doctor, just because the class is so unusual, but it's not for me. Surprisingly, I've really enjoyed the Monk, almost as much as the Demon Hunter. Sill have not tried the Wizard, who I have heard is the most insanely powerful of the bunch.
We'll see if I can squeeze that one in after my Ultimate Evil Edition arrives. I have to say, Diablo III has become my happy place with gaming. It doesn't require much thought, you don't have to really pay attention to the story after the first time, and you simply run around and kill things. Sometimes, that's all I really need in life. Gauntlet: Seven Sorrows provided that relief for me with the PS2, and Diablo III is filling that void for the PS3 and soon the PS4. We all need those little safe places that are randomly fun to go back to. Mass Effect on many levels will always fill that hole for me, but ME also requires quite a bit of commitment. With D3, I can just run around a dungeon for 15 minutes, kill things, and quit.
It's nice to have another Gauntlet again.