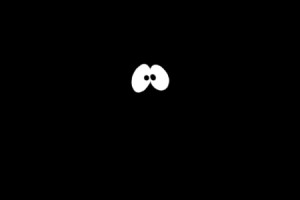 This past weekend was nuts, and not exactly in a good way. Thursday afternoon, a monster thunderstorm rolled into our city and wreaked so much havoc it's shocking to believe there were no tornados. Numerous trees were downed on power lines, and we were without power from the time the storm hit to Saturday. Some friends didn't get it back until late Saturday, early Sunday. And then with the storm that hit this morning, many lost power again.
Naturally, this would only happen when I have two games to review.
So what is a gamer to do?
Well, to be honest, I actually read a bit while there was still light. It was a great way to ignore the eldest child and his whining about being bored without power. But when it got too dark to read without damaging my eyes, I pulled out the 3DS and jumped back into Bravely Default, a game I still have not finished. My son was rather upset that I was able to play a game and he could not, because he hasn't quite figured out the nuance of letting his 3DS charge while he's at school. As I'm a mean mother, I refuse to do it for him.
Unfortunately, the 3Ds battery doesn't last too terribly long, even when you turn off the 3D. Plus, I have to remember that it wasn't getting charged for most of the day when I finally cracked it open. Then when my 3DS's battery did run out, my Vita was already dead dead dead. *shakes fist at Vita*
When power was restored, I did play a bit more of Hyrule Warriors, which is ungodly fun and it makes me want to finish Twilight Princess and Ocarina of Time 3D. With all that spare time to game I have. Maybe I should pack up the GameCube for the Extra Life marathon in a couple of weeks. That could be a fun thing to work on while we're up all night.