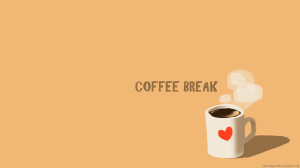 Crazy things are happening here at SGR. Keri and I are making a podcast. Yup, you read that right. An SGR podcast is on the table and ready for sampling, or maybe it is drinking! This whole idea started out as a side comment, but quickly escalated into something we both agreed needed to happen. So, here we are today.
The plans for this bit of greatness for your ears are simple. We intend to keep it short, as in right around 30-45 minutes. We will keep it positive. I mean really, we are talking video game type stuff here and video games are FUN! Also, we could all use a bit more positivity in this world. Finally, we hope to produce this on a weekly basis.
One of the items we are also looking to add is a video cast. This will in turn be the audio for our podcast. The advantage to this is that we can show off new guides. Free Guide Friday probably just got a bit more interesting. There are a lot of places we can go with this new project, and we hope to make it entertaining and enjoyable.
With that, here is the very first SGR Coffee Break. We totally need bumpers, so if you can help with that, we'd love ya for at least a week. We also need to know if there is something you'd like to see on this podcast/videocast. Seriously, we can chat about games and guides all day, but what is it you would like to have? If we can make it happen, we will incorporate it into the show.
Podcast: Play in new window | Download
Subscribe: Apple Podcasts | Android | RSS