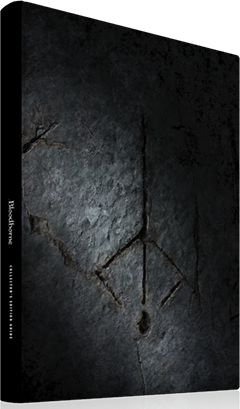 Been wondering where the Bloodborne strategy guide has been? Surely there is going to be one, right? The Dark Souls games had strategy guides, so certainly Bloodborne will get the same treatment.
Yes, there is going to be a strategy guide, and the fantastic hardcore strategy guide, uh, people at Future Press are hard at work on this project. Unfortunately, as you can tell, it's been delayed a smidge. It will release in both Europe and the US on April 14, 2015.
If you've rage quit more times than you have fingers on your hands, then put the game aside, run to Amazon and preorder the sucker because you know it will sell out, and then be patient and wait. Considering Future Press's quality of strategy guides in the past, it will be well worth the wait.
Or this could be the first time one of Future Press's guides has totally bombed and I'll be a liar and end up in a van down by the river.
Somehow though, because of all of the extra time they had to take, I'm sure it will be fantastic.