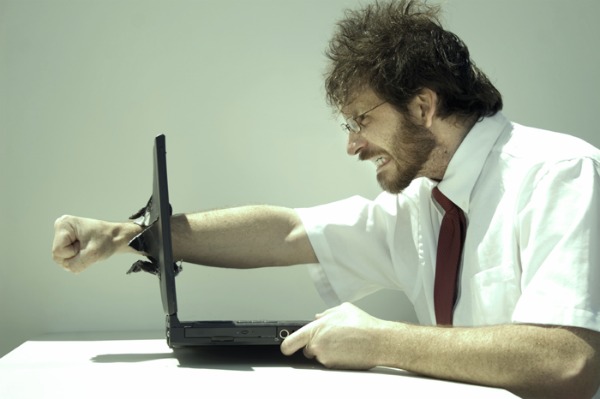 It was just last month when I wrote about my woes dealing with PC gaming, my sad PC, and Homeworld Remastered. Well, the fun continued over the weekend.
I have a review copy of Pillars of Eternity, and I did not want to play it until my husband could set up the new graphics card. I got in maybe an hour's worth of gameplay before the PC stopped recognizing the graphics card. As my husband went to work on my PC once again, I decided to try playing the game on my Mac. Oh wait, what's that? My processor isn't up to the speed the game needs because I didn't buy the $2500 MacBook Pro. Silly, silly me. Guess I'll continue waiting for my husband to finish his surgery on my PC. He worked on it for nearly five hours before he gave up. I asked him if I should buy a new motherboard. He showed me that a whole new computer would be cheaper.
So off I went to Best Buy at 9:30 at night with a credit card in tow. I mean, this review has to get done. I can't email my boss and Obsidian's PR with a sob story about how much my PC sucks. Well I could, but then I might lose my job, or worse, earn disappointment from my boss and Obisidian may cross our site off of their press list for reviews and other information. It's only money, right? Who needs it, really?
I now have a new shiny PC that can easily run Pillars of Eternity, Homeworld Remastered, and probably most else thrown at it. I'm not sure it could handle The Witcher 3, though, as that game seems to be a beast. I wouldn't play it on PC anyway; I'll probably always prefer a controller on a console game over mouse and keyboard. I'm so ill-equipped at that control scheme with PoE, it's rather pathetic as it is.
That said, though, now that I am playing PoE, at about 5 hours in, I really like it. Of course, we all know that 5 hours in to a hardcore RPG like this one is diddly squat.