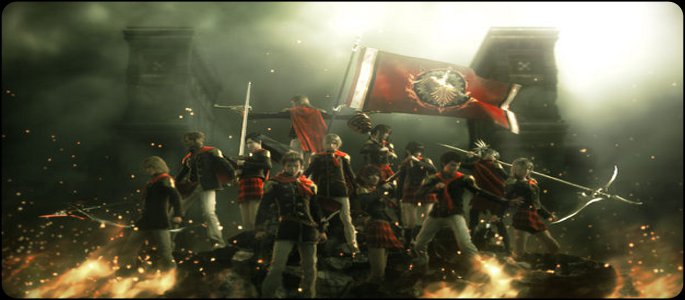 I was fortunate enough to get a review copy of Final Fantasy Type-0 HD for work, and I played it most of last week and over the weekend. The whole time I played it, I couldn't shake the feeling that something was off, and it wasn't just because the story is as convoluted as FF games come. I felt unsure of myself, unsure of what I was supposed to be doing, where I should go to explore, who I should talk to to get the most out of the game, and which tasks should I bother completing for the best rewards. I felt naked, as if I wasn't wearing a ring that I normally wear every day.
Then it hit me: I was missing the strategy guide.
No wonder I was so stressed about where to go and what to do! I've never, ever played a Final Fantasy game without a strategy guide of some sort holding my hand along the way. I constantly glanced over at my review table for the guide, knowing full well it wouldn't be there.
Obviously I was able to get through the game on my own intuition and "talent," but I can't help but feel I've missed out on a lot. Well, in looking at my trophies, I know I missed out on a lot of Knowing Tags, for starters. Or is it that they can only be fully collected if you play the game multiple times? What chocobo breeding combinations did I miss to get the super rare chocobos? Where can I find certain colored phantoma?
I HAVE SO MANY QUESTIONS THAT ONLY THE GUIDE CAN ANSWER.
I should be getting a review copy of the Final Fantasy Type-0 HD strategy guide this week, and I'm honestly looking forward to seeing what I was missing and how I could have improved my game.
In other news, since I liked the game, It's been recommended that I look into Final Fantasy XIV, because I don't have enough FF to fill my plate. Maybe after I finally finish Dragon Age Inquisition…