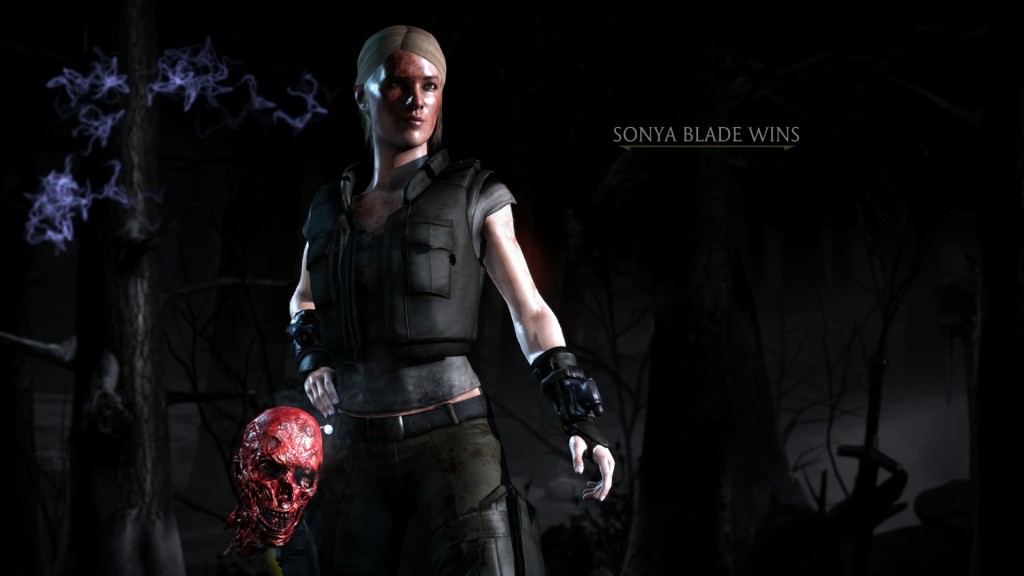 If you listened to this past week's Coffee Break, then you undoubtedly heard Chris and I talk a lot about Mortal Kombat X. I've had MKX on the brain a lot lately, and only half of that is because of work. Yes, I did review the game and then wrote a feature about it, but the big reason why it's been on my mind is because it's totally brought me back into the fighting genre. Will I ever be good enough to stream my mad skills? Ha! Highly doubtful. However, I'm having a ton of fun, and I completely admit that I'd be interested in watching e-sports streams of MKX tournaments and even streamers who are far more talented than I am. If I don't see someone land that 10-hit kombo after kombo, how will I ever know it is possible?
Regardless, as much fun as MKX is, it's not without its flaws to be sure. The Faction section seems rather thrown together, and the Krypt system is a bit of a beating for unlockables. But it's the story that put this game over the top for me. Here's a bit of my review from Action Trip:
The story is set 25 years after the last Mortal Kombat tournament, and the familiar characters I grew up with are significantly older and very very gray. Most of them even have children, such as Cassie Cage, daughter of Sonya Blade and Johnny Cage, and Jacqui Briggs, Jax Briggs' daughter. Kung Lao's descendent, Kung Jin, is part of the gang as well as Kenshi's son, Takeda Takahashi. It's all one big happy family trying to save all of the realms from Quan Chi, his undead army of Smoke, Kitana, Sareena, Kung Lao, and Liu Kang, and Quan Chi's attempts to releasing Elder God Shinnok from his prison. At least, it would be one big happy family if they could agree on how to save their worlds from NetherRealm attacking, but hey, that's what makes the inner strifes so interesting.

While many of the chapters are rather fascinating as they teach and refresh memories of the characters' backstories as well as climb upward toward the big finale, none are as captivating as the chapter starring Sub-Zero and Scorpion. Or rather, since both have forsaken those monikers, Kuai Liang and Hanzo Hisashi (Seriously, this settles it for me. I'm buying the damn thing. – Ed. Vader). If there are any questions about the history between these two, all will be cleared up and answered. Even if the entire story was awful, this one chapter would have made it all worth it.
And now thanks to this game, I'm researching how to emulate my Game Gear cartridges of Mortal Kombat games so I can relive my teenage days. I hate to resort to emulation, but no retro consoles will play Game Gear carts (at least none I've found), and I've been told repeatedly that emulating isn't theft if you physically own the carts. I still feel dirty.