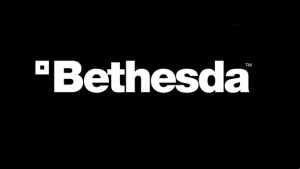 I come back from a camping trip and find that Bethesda has dropped some goodies for me. For those that might not know, Bethesda held their E3 press conference on Sunday, June 14, 2015. While I was not able to watch it, or even be there in person, my slave driving boss Keri was there. She wrote up a nice little cliff notes version of the presser right here.
I never played Dishonored, so a sequel is not doing anything for me. Now Doom 4 on the other hand…yeah, I'm stupid excited about that game. Doom II was probably my very first major PC addiction. I had played other games in the past such as Leisure Suit Larry, Wolfenstein 3D, and Rise of the Triad, but it was the Doom series that grabbed ahold of me. Hell, I even played the crap out of Doom 3 when everyone I knew wasn't impressed with it. So yeah….DOOM 4 HYPE! I hope we get more info on this one as the week progresses.
It should not be too shocking at this point that I am stupidly excited for Fallout 4. Yes, I am even considering the damn Pip-Boy Edition just for that ridiculous Pip-Boy Watch. I know it's a gimmick, but I must own that stupid gimmick. It seems like a thing a fan should do, no?
Outside of that toy watch, the game mechanics sound pretty badass. Weapon crafting, settlement building, defending that newly constructed settlement, and being able to see the world before the nuclear devastation all have me ridiculously excited. What is really crazy is to know that Bethesda has been working on this game since the release of Fallout 3. Maybe we won't have so many bugs when this releases?!?!
So Bethesda, just shut the eff up and take my money!