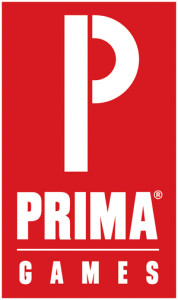 The writing has been on the wall for awhile, but today marks it as official: Prima Games and BradyGames are now one entity. There is now only one strategy guide publisher in the United States, as Double Jump and numerous others I have forgotten folded years ago.
As part of the merge, the name of BradyGames is also melding into Prima Games. My orange books will soon be a classic as all of my strategy guides will have the red branding.
We've seen this in the works for quite some time. BradyGames was under the Penguin Books publishing umbrella, which is owned by Random House. Random House also owns Prima Games. Then BradyGames' online e-guides merged with Prima Games' website a few months ago. Really, this was a matter of time.
I'm mixed in how I feel about this. I really like the idea of competition for guides, because to me, that's how things improve. If there's not much competition for best quality strategy guides, then the only motivation for improvement is via the dollar. Granted, BradyGames and Prima haven't exactly had much competition between the two, as they do not publish guides for the same game. The only competition they really had was in convincing publishers and developers to work with them over the other.
But no point in complaining about what is. This is how it is, and this is how it may stay. Maybe we'll see more competition in the future with smaller publishers or perhaps with the online market. It's an interesting time for strategy guides, and to be reviewing them, that is for certain.
The entire press release is below.
Prima Games, an imprint of Penguin Random House Inc., has joined forces with the team at BradyGames. Uniting these two iconic strategy guide publishers brings together over 40 years of expertise, creativity, and passion for the video game industry. Whether in print or digital—from traditional strategy guides to map apps, video content, and eGuides—Prima Games helps players get the most out of their games.

As the premiere provider of official, expert strategy content, Prima Games has the largest catalog of detailed strategy delivered in the most convenient and easy-to-use formats. Products include interactive web-accessed guides, iTunes/Google Play apps, console strategy apps, cheats and codes databases, and traditional print guides. Web-accessed strategy guides (eGuides) are available 24/7, directly from primagames.com with no download or DRM required. Print guides feature complete walkthroughs, detailed maps, instructional screenshots, and a free eGuide for access to updated content. Collector's editions go even further with exclusive extras such as posters, interviews with game developers, lavish art sections, lithographs, and even in-game DLC.

We Are Prima Games. We Are Strategy. Visit primagames.com for more information.