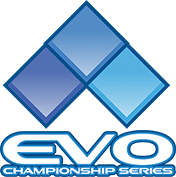 EVO 2015 is  upon us, which makes me both super stoked and terribly sad. I'm sad because I am traveling this weekend. Thus, I'll have to catch replays of the matches next week. I'm stoked because this is the biggest weekend in fighting game tournaments. Hundreds of players gather to test their combos, timing, and luck in their favorite fighting game(s). It's just stupid crazy to see the amount of skill these people have.
This year is also really odd. I mean odd enough that I fear demons are building snowmen and having snowball fights in Hell right now. I say this because Keri is actually watching fighting game streams right now. KERI IS WATCHING TWITCH AS I TYPE THIS! Yes, the end of days is upon us.
If you're into fighting games at all, now is the time to tune in. You don't necessarily need to know all the lingo to enjoy the madness about to grace your screen. You can check out the EVO schedule site to find out when various games will be streamed. It's a damn good time! Now to end this babbling and go fire up Twitch!