I attended the madness known as San Diego Comic Con last week, and despite having a rough start on Thursday, I ended up having a great show.
I did haul my PS4 all the way to California for nothing, as I was too tired every night when I crawled back to the hotel room to even crack open my GAEMS case. I did, however, download and play a lot of LEGO Jurassic World for the Vita so I could use the strategy guide for that as well. The guide covers both versions of the game, and well, I felt the need to be able to review the strategy guide completely. That and I wanted to see if the handheld versions of the LEGO games were as awful as they have been lately. I am happy to say that they have reverted back to their original formula for the handheld LEGO games. There aren't any game over states due to death, so none of the chases or crazy dodging puzzles are overly complicated and stressful anymore. TT has still kept the weird challenges as a way to earn gold bricks, red bricks, and minikits, but they aren't the beating they have been in the past. The game reminds me a lot of LEGO Batman 2 for the handheld, which is a very, very good thing.
At the show itself, I got my hands on only a couple of games, as SDCC didn't have much that I did not already see at E3. I did play more of Transformers Devastation after interviewing voice acting legend Gregg Berger, however. I can't get enough of that game. This time, Activision had a timed demo on it, so no one had to kick me off the booth.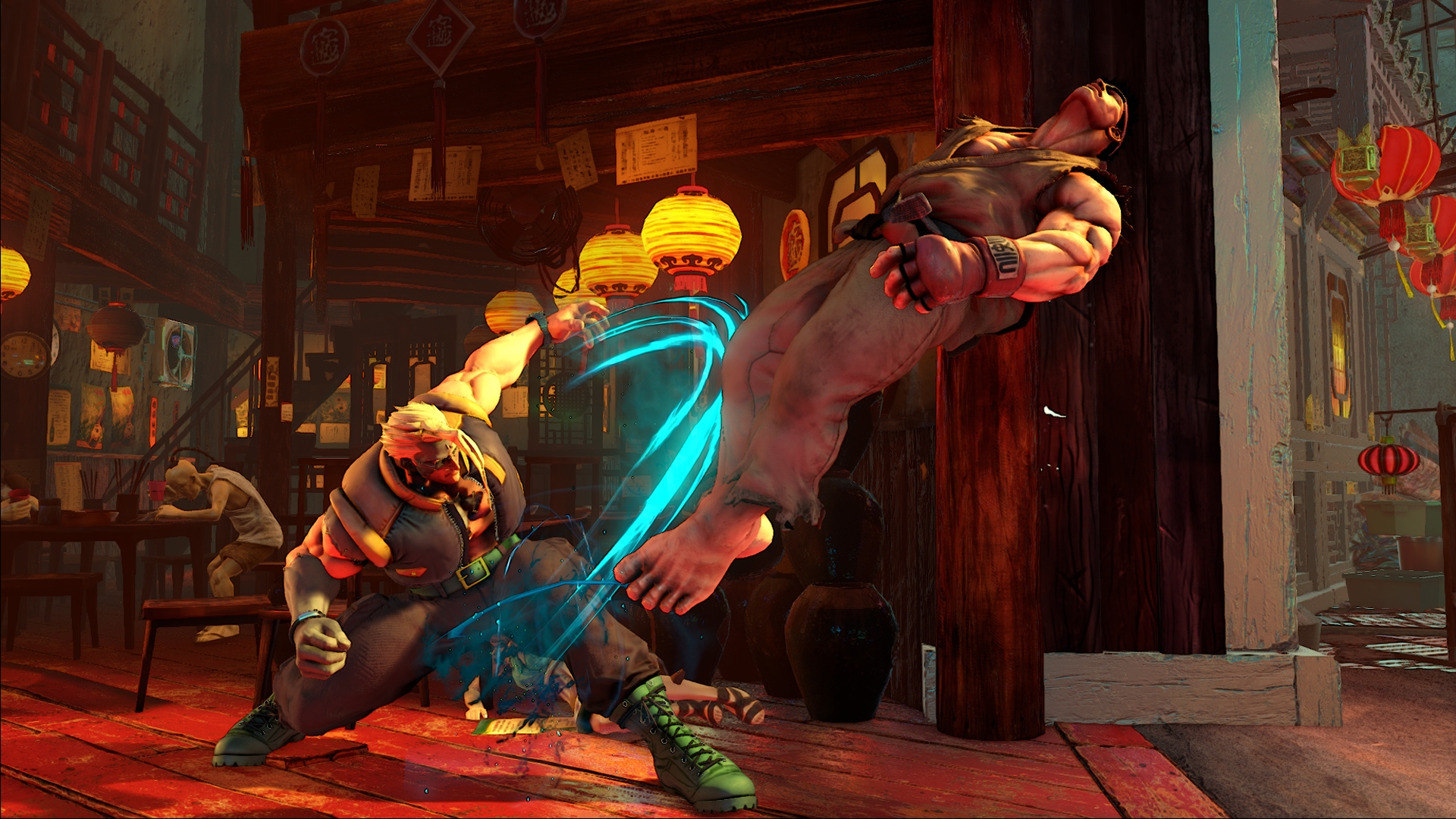 But my big surprises were Street Fighter V and The Division. I went in to both expecting to be rather meh about them all, and I really enjoyed what I played. I haven't touched a Street Fighter game in years, so I was expecting a rather steep learning curve with the fighting system, similar to the one in Mortal Kombat X. But at least with MKX, I had some frame of reference for the fighting techniques, whereas with SFV, I have nothing. I played on a friend's NES or SNES back in the early 90s. That's my only experience. However, Capcom has reworked their entire combat system, so newcomers to the series can step in and learn along with the pros. The fighting system is fun, and the game is absolutely gorgeous to boot. I can't believe I'm seriously entertaining picking up yet another fighting game.
We all know I'm a newbie when it comes to MMORPGs. I have FFXIV, but have I found time to play? Oh hell no. I have a serious problem when it comes to this stuff. So I got my hands on The Division fully expecting me to suck at it and have an awful time. I wasn't great at the game, but I wasn't terrible either. I had a ton of fun, and I'm considering picking it up if I can find two others who will be willing to do the same. You play in teams of three, and I really don't want to find new friends online. That has never appealed to me, despite the fact I have met a lot of my good friends online via Twitter. Don't ask why I'm so weird.
Moral of story? Don't hate anything until you play it first. I encourage educated hate, people. Be educated about what you dislike.