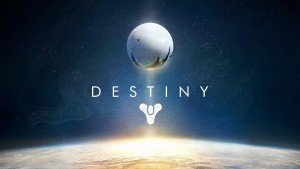 Destiny is about to enter its second year and boy has this game come a long way since its release. My interest in Destiny started because it was coming bundled with a white PS4. I was holding off on snagging this system until I had a few games I wanted to play, but the white PS4 is what ultimately pushed me to take the plunge and buy the system.
I had watched a few Destiny streams before deciding to sell a kidney so I could go buy the bundle. I knew that the game was a looter shooter; what I wasn't ready for was the beta experience at the launch of the game. Destiny launched with things like the notorious loot cave, connection issues, no real end game content, and glitchy PVP. To the credit of Bungie, they fixed the issues in a timely fashion and within a few weeks the game was running fairly smoothly.
When I first started with Destiny, I was bored as hell. I tried the three classes but I couldn't get into any of them. The story bored me. I wasn't digging the difficulty curve or having to call up other people to help me get through certain portions of the game. The whole fantasy thing (wizards and knights) blended with a sci-fi setting was a weird pill to swallow. To say the least, I didn't play that much at first.
However, fast forward a few months and Destiny has entered puberty. The Dark Below expansion released and there is finally some solid end game content. Items like Strike Playlists finally arrive. There are now goals such as a weekly nightfall strike, weekly heroic strikes, daily story missions, and running the same damn patrols over and over again. I start playing Destiny again and find a much more refined game. I couldn't believe that I was starting having fun.
Not too soon after I start dipping my toes in the Destiny pool, The House of Wolves comes out. This adds even more content. Suddenly my brothers and I are playing every day. We are running Prison of Elders in hopes of finding great gear. I mean I snagged a Hawkmoon my very first trip through the prison. I get my first character to 32. I start working on a second character, of which I also get to 32. I'm having a ton of fun. I enjoy this game now. It's become a bonding experience for me and two of my brothers as we play together on a weekly basis.
Destiny is once again evolving thanks to The Taken King. New level systems are going into place. Changes to basic things like rep grinding and currency are coming. Yeah, I know a lot of people are irritated that their beloved Gjallarhorn is getting a massive nerf, but this is an FPS MMO. The MMO part is what people need to understand. As expansions come along, some weapons and armor will just be left behind in favor of new gear. It's just the way the MMO world works.
I must admit it. I am stupid excited to see where Destiny goes in year two. Year one was certainly more beta testing than anything else. Year two is already showing that Bungie has solid plans for this game and they want to provide the community one heck of a solid experience. I really look forward to seeing what I'll be doing over the next year in this game. Yet, I am totally going to miss Dinklebot.