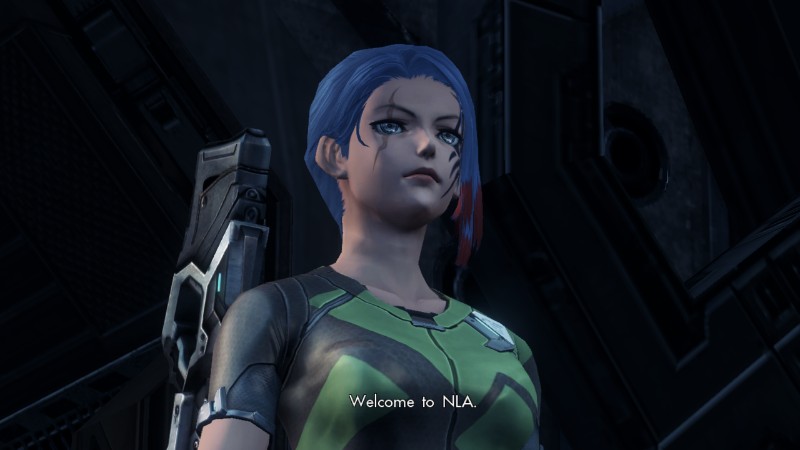 If you watched my unboxing video of the Collector's Edition of the Xenoblade Chronicles X strategy guide, then you witnessed first hand how blown away I was by how massively large this game is. Well, as I learned last week, that pales in comparison to experiencing how large the game is first hand.
I haven't played much of the game thanks to other real life matters that no one cares about. However, in the two hours that I played (which yes, included over 30 minutes of character creation), I was more overwhelmed with the amount of exploration presented than I ever was with Skyrim. And like Skyrim, just because you can reach one area doesn't mean that you should, as you won't be powerful enough to survive any enemy encounters. My eldest kept saying I was terrible at the game, but I had to tune him out because I was so overwhelmed. I almost wished I was still on Xanax, as I needed a bit of a time out and breather.
I took some time out on Sunday, while I was recovering from my half marathon that morning, and read the strategy guide a bit to get more acquainted with the game. It's not entirely the exploration that's barring me; the combat also has a bit of a steep learning curve. I didn't understand what I was doing, and I did not feel that the game adequately explained it either. The strategy guide's primer was a big help in this regard, and it calmed me down about how large the game is. This book may be my personal security blanket while I get through this game.
I'm really ready to get back to that game today, as well as get a jump on the Halo 5: Guardians and Rise of the Tomb Raider strategy guide reviews.
This will be the last week of steady content for the holidays, so I hope everyone enjoys and has a great holiday!