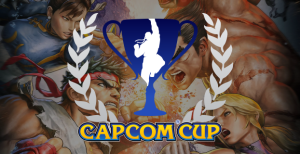 This weekend the PlayStation Experience is taking place in San Francisco. The highlight of this event, for me, is that this is the venue for the Capcom Cup. What is the Capcom Cup you ask? Well, last year Capcom decided to take the plunge and make an actual tournament for Street Fighter players. I guess they saw what Riot did for League of Legends and had to jump on the esport hype train.
Capcom Cup is the end to a yearlong battle for points and rankings. Players have been earning points at various FGC (Fighting Game Community) events, like EVO, to earn their spots in this tournament. The field started out vast and promising, but now it is narrowed down to 32 of the best Ultra Street Fighter IV players from around the world.
What is great about this event is that Capcom is really putting some effort to draw people into this tournament. The person who walks away in first place after the battle royal on Sunday will be able to pocket $120,000. Now I know that is like chump change when you compare it to something like League of Legends, but remember, one person gets that coin from the Capcom Cup where as in the MOBA scene it is split across a team of five or more players. Second place isn't too shabby either as that person will earn $60,000. These earnings are on top of whatever they have made at various events throughout the year. Also remember, most people play more than one fighting game as well and so the earnings just compound even further.
I'm excited to see what happens this Sunday. I really hope we don't see another stick malfunction like we did at EVO, as that was just stupid heartbreaking. Will this become a battle between Momochi and Infiltration? Will some unknown come out of the cracks to blow us all away? We will soon find out. It'll be fun to see just how much Capcom learned from their first event last year.