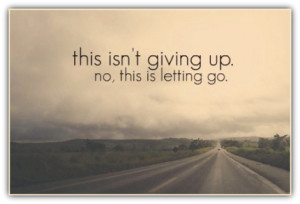 I had to go BACK to Houston this weekend for my niece's baptism. I'm of course happy to attend and support my sister and her daughter and all that, but let's be clear, that drive is a beating. It's nothing like what Chris does all the time, but by yourself with two kids, it's a damn beating. To help stave off driving fatigue, I made sure my iPod had plenty of podcasts so I could focus on people talking instead of letting music lull me to sleep.
One such podcast I listened to was the latest iteration of KindaFunnyGames' PS I Love You XOXO podcast, and one thing that Colin Moriarty said reached out to me and carved out a section of my soul. It's something I and I know several gamers wrestle with, and it's the concept of finishing a game no matter what. Colin says that if he doesn't want to play a game anymore, he just stops, no matter where he is in it. One of the kings of Platinum Trophies, Colin Moriarty, stops playing a game as soon as it becomes a chore to him. Actually, his statement shouldn't surprise me, as he said awhile back that he isn't as into Platinum Trophies as he once was, but I wasn't aware of how deep his sentiment had gone.
I always feel this pressing need to finish every game I start, to the point I get downright depressed and laden with guilt if I rage quit. Right now, I'm at a halt with Just Cause 3, because I reached a point where I'm just not twitchy enough to complete one mission in the main campaign. I have over half of the collectibles obtained and all of the provinces have been completely liberated, but I'm two missions away from completing the story. I feel like a loser. I may beg the husband to help me finish it. Maybe I'll keep practicing and see how close I am each time to finishing it, only to watch the assholes destroy one of the sets of cargo I'm trying to protect. Which is frustrating, stress-inducing, and doesn't make me happy. This was on my mind when I happened to listen to this podcast.
When Colin talked about how games shouldn't be a chore, how they should be fun or at the very least, entertaining, it was like he was talking to me. He went on to say that if a game becomes a beating or you simply lose interest, it's time to walk away. There are so many games out there, you don't have to finish this one. In fact, you don't have to go through all or any of the games in your backlog. You know by looking at a game if you're going to finish it, and he's absolutely right. The games you know you won't finish, cull them from your log somehow, or at the very least, put them on the very bottom of the priority list to be culled later.
One of my New Year's resolutions is to not jump on every bit of hyped game. Just because everyone else says something is amazeballs doesn't mean I'm going to think it is. Case in point was Batman: Arkham Asylum. I knew I'd hate that game, but I let pressure and hype get to me and I bought it, thankfully at less than $20. Sure enough, I got frustrated and rage quit, and it was an immense relief to let that game go. Every time I played it, I was tense and nervous and generally did not have a good time. Why would I continue playing it? Just so I could be one of the cool kids? That's ridiculous. It may be a great game, but it's not a great game FOR ME.
Not only do I need to stop buying games I know I won't like (so thankful I listened to my gut with both The Last of Us and Batman: Arkham Knight), but I need to let go of games I'm playing. Take Just Cause 3, for example. I'm so close to the end. It's killing me more than it should that I'm not finishing it. But at the same time, when I realized I wasn't having any fun and I dreaded every time I fired the game up at the thought of trying that one mission again, I felt immense relief and a release at letting it go.
It's time to let go. Gaming is supposed to be fun or entertaining, not stressful. I don't play games for the challenge, even though I know so many others do. I need to recognize that more often in myself and move on when I stop having fun, as well as continue to resist games I know I won't like.
It's okay to not like everything everyone else likes. It's okay to like what everyone else dislikes. It's okay to stop having fun. It's not okay to force yourself to have fun.