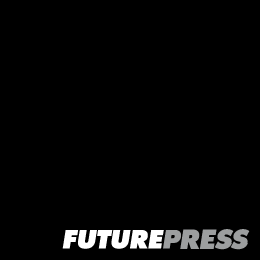 On the SGR Coffee Break this week, Keri and I talked about the differences between strategy guide companies. Over the past few years of being a part of this site, I've had the privilege to review guides form all manner of publisher. Some guides have been shockingly terrific, while others have been total letdowns. It almost didn't matter who published them. I would have low expectations for a guide, just because of the game it was covering, but the guide would totally surprise me. Meanwhile, the opposite would happen when I had high expectations for a guide based on prior experiences with the publisher.
Yet, there is one company that has never let me down. That company is Future Press. Yeah, their guides might not be as flashy as some. The pages tend to be loaded with text and a few screenshots here and there. They feel more like a text book than what other companies put out for strategy guides. They often didn't include a whole lot of extras in the way of additional e-guides, PS4 themes, or even artwork sections. The nicety you got was pretty much limited to a kick-ass cover with some artwork completely befitting the game. At this point, you might be questioning why I say Future Press has never let me down.
My second (more on the first in a bit) experience with a Future Press strategy guide comes in the way of Soul Calibur V. Yeah, they made a guide for a fighting game. This isn't something new. Lots of fighting games receive strategy guides. Well except Mortal Kombat X. Grrr. /frustration Anyway, back on track. The guide covered the game well. Lots of charts with vital information on attacks and combos. It contained a lot of meat. The guide couldn't do jack for my lack of frame perfect inputs, but it sure did teach me the finer nuances of this game. Out of the Future Press guides I have reviewed, this received the lowest score of a 4/5. Yeah, it's still a solid score.
To me, Future Press shines the most with their Dark Souls (my first Future Press guide), Dark Souls II, and Bloodborne guides. All three of these guides provided a wealth of information on the games they were covering. True, the pages were not all shiny and sparkly, but rather something that felt ripped from and encyclopedia. Yet, that's fine as the data they presented was so spot on. The guides never really let me down. As I mentioned in the podcast this week, the Dark Souls guide was so good, my brother-in-law had to buy himself one after I took mine back home with me. He subsequently also bought the Dark Souls II guide just because of how good the first one was.
As Keri mentioned in the podcast, it is uncertain if Future Press strategy guides will be coming to the U.S. anymore. With all this licensing garbage we have to deal with now, added to the fact that they are a European company, the financials just might not be in-line for them to keep shipping us guides. Let's face it; dealing with all the licensing contracts, manufacturing costs, shipping costs, and then have a small amount of guides roll off store shelves isn't exactly a high profit game. Yet, I hope they do keep making strategy guides. You can bet your ass if they make a Dark Souls III guide that is only available in Europe, I will be importing that sucker.
I do hope we see more of Future Press. Their strategy guides have always set a high bar when it comes to the quality of information they provide. Yet, I'm not delusional. I know that Bloodborne: The Old Hunters might be the last guide the US will see from them. Future Press, I already miss you and our future together is so uncertain at this point. Can we hold hands and walk off into the sunset just one last time?