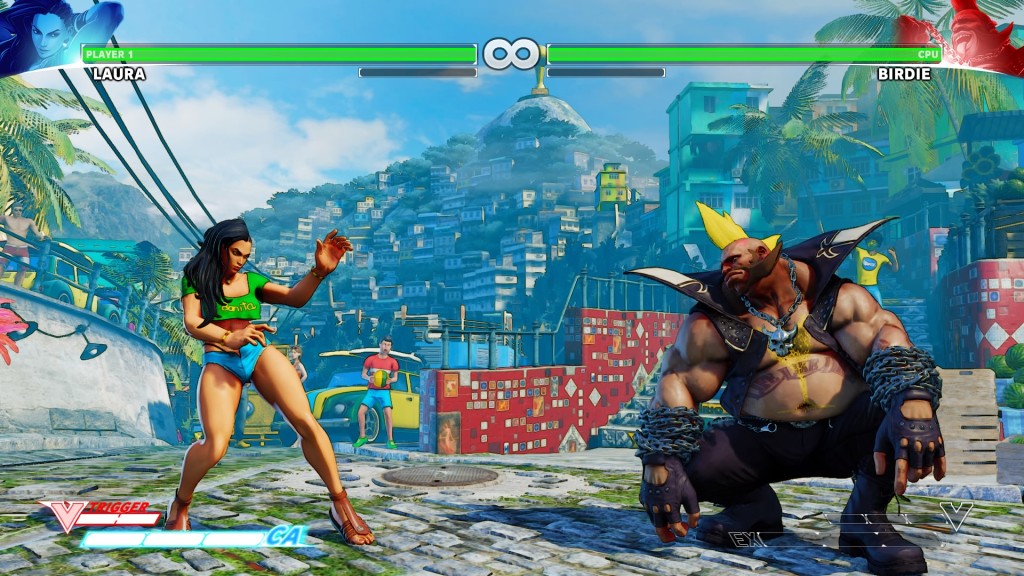 I'm no fighting game guru, but I do enjoy playing them. If I didn't have so many other things to review, I'd play them a whole lot more. I haven't played a Street Fighter game since Street Fighter II, but I was really excited about Street Fighter V. Capcom was very excited about it too, so much so that they've done all they can to push the game out the door. Unfortunately that meant pushing the game out before it was 100% complete. At least what it has is excellently executed.
At least the combat is incredibly solid. In fact, I'd have to say it's the best of any fighting game I've ever played. The button inputs and analog stick swivels are incredibly tight. Naturally it will take practice to remember and master each move in a match, but it's rather rare for me to be able to perform a combo and instantly feel and see how the move works with the button inputs. It helps that there was zero button lag as well, even when playing the online matches. For the first time in several years, I really believe that I can master some of the more complex button combinations, something I gave up a long time ago. Of course, I wonder if I can swing the crazy combos, then several others can as well, which will create an influx of new dedicated players into this fighting community. Some will call it dumbing down, others say it's becoming more inclusive, but I believe it's a matter of improving the commands and making the game more fun for all, which it definitely does. Even though my ass was handed to me in every ranked match, I didn't care because the gameplay was such a rush to experience.
All that said, unless you're interested in fighting online and/or practicing for fights online, it's best to hold off the game for now. Capcom plans to release more characters, a real story mode, and additional modes down the line. For now, there's a "story" mode (yes, the quotes are important), training, and online and local matches. The framework is there for a great game, but right now, it's built for tournaments.
Check out the rest of my full review at Action Trip.