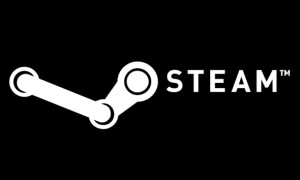 I'm currently visiting my wife in Nebraska. This means that I'm rocking a portable setup to handle my various jobs. This also means my main computer is sitting back in Iowa, unloved and feeling lonely. This also means that my nice library of Steam games, and all their save files, are back in Iowa.
After exploring all this farm town really had to offer within two hours on my first day here, it was back to the RV to figure out what I was going to do with myself for a week. As the ISP here does not have data caps (THANK YOUR DIETY OF CHOICE!), I decided to download a few games from my Steam library and pass my time with those. While I'd love to be playing The Division right now, my PS4 is not here with me. I do hope to change that on future visits.
I fired up my latest addiction known as Grim Dawn as that game just sucks away the hours from my day. I was fully prepared to have to start a new character and start anew. When I fired up the game, I was greeted with the character I had already been working on. It then hit me that Grim Dawn utilizes Steam Cloud Sync. Praise be to Newell!
As I launched the game and greeted a familiar face, I realized just how handy Steam Cloud Sync really is. I can play a game on one computer, and then when I travel and have to use my laptop or Surface Pro, that game resumes right where I left off. There are no save file transfers that I have to worry about before leaving. Steam just handles that for me. It's so glorious!
Now, not all games in my Steam library support this feature. Many of the older ones have since had it patched in, but others are still devoid of helping us nomadic people. It catches me off guard at times as well, especially when I do a fresh OS install. I might launch a game and find all my saves gone. All my hard work missing. While others kindly bring in my game saves and I keep trudging along without really missing a beat.
As I sit in this RV, procrastinating working on my taxes for my two businesses, I raise my can of Diet Mug Root Beer to you Steam Cloud Sync. You are a glorious feature for those of us who spend some time at home and some time on the road. Now to fire up Grim….err….Excel and grind more mo…..damn it. I mean grind more cells of taxable information.